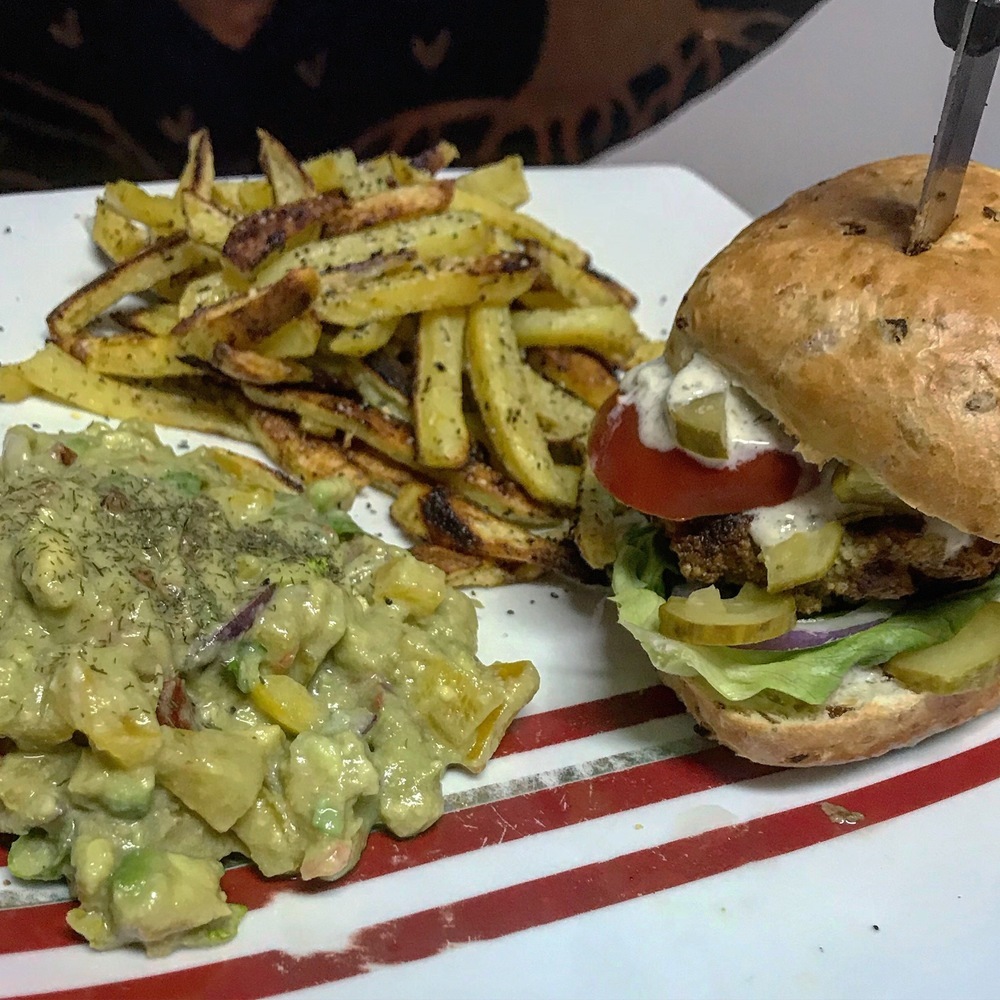 For the burger
Two sweet onion buns
2 lettuce leaves
Half sliced onion
Half sliced tomato
One chopped pickle
Two falafel patties ( follow falafel recipe from previous recipes)
For the vegan
Prep. Time → 25 min
Cook Time → 30 min
1. 1.Make the falafel mix and let it chill
2.Peel and cut the potatoes
3.Season the potatoes and sprinkle them with olive oil
4.Set them in the oven for 20 minutes
5.In the mean time, prepare the sauce by blending everything together
6.Cut the veggies for the dip, Add the seasonings and mix all together
7.Cook the falafel patties in boiling oil
8. Put the burgers together,be creative, plate & enjoy !!!
main courses, burger, falafel, healthy, vegan January 03, 2018 19:44
Share the recipe with your friends
No one has liked this recipe.
0 comments