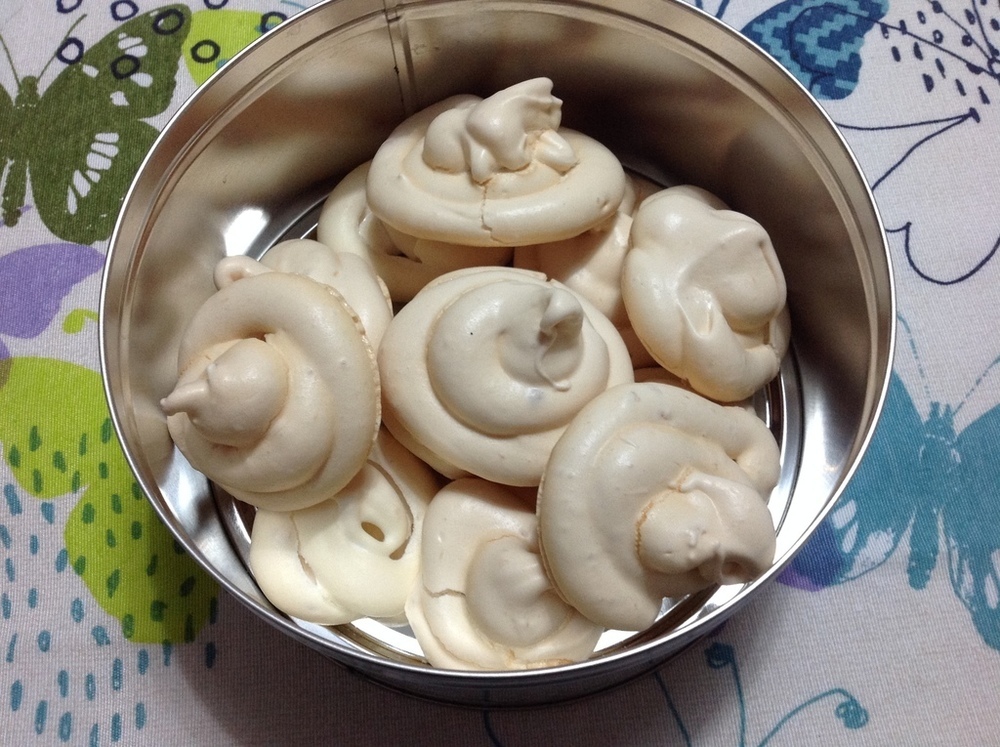 Ingredients
for 16 meringhe
100 gr albumi a temperatura ambiente
1 pizzico di sale
220 gr zucchero a velo vanigliato
Prep. Time → 20 min
Cook Time → 120 min
1. Montare neve gli albumi con il pizzico di sale.
2. Quando l'impasto comincia ad addensarsi aggiungere la metà dello zucchero della ricetta e continuare a montare fino ad ottenere un composto molto denso, omogeneo e compatto.
3. Aggiungere il restante zucchero, un cucchiaio alla volta, e mescolare facendo ben incorporare aria.
4. Con l'aiuto di un sac-a-poche formare le meringhe su una teglia foderata con carta da forno.
5. Cuocere per 2 ore a 100 gradi in forno già caldo.
desserts, albumi, meringa, zucchero a velo October 25, 2014 18:22
Share the recipe with your friends
No one has liked this recipe.
0 comments