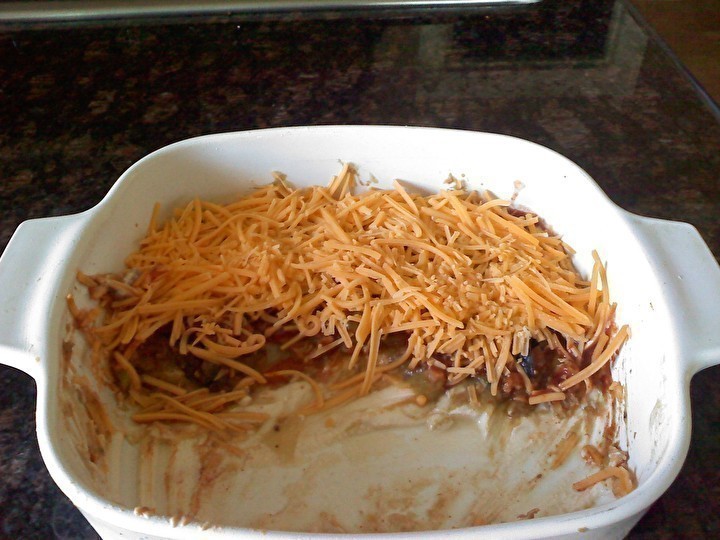 Ingredients
1-8oz pack cream cheese
dash of garlic salt
1/2 cup sour cream
1 large avocado, mashed
1/4 tsp lemon juice
1 tomato, finely chopped
5 slices bacon, cooked and crumbled
4 green onions, chopped
1/4 cup black olives, sliced
1/4 cup green olives, sliced
1-8oz bottle taco sauce
2 cups shredded cheddar
1. Combine cream cheese, garlic and sour cream; use as the first layer in a 9x13 casserole dish.
2. Combine avocado, lemon juice and tomato, for the second layer.
3. Sprinkle on bacon, green onions and olives.
4. Spread taco sauce over all and cover with shredded cheddar.
5. Serve cold with tortilla chips or crackers.
appetizers December 30, 2015 18:19
Share the recipe with your friends
No one has liked this recipe.
0 comments