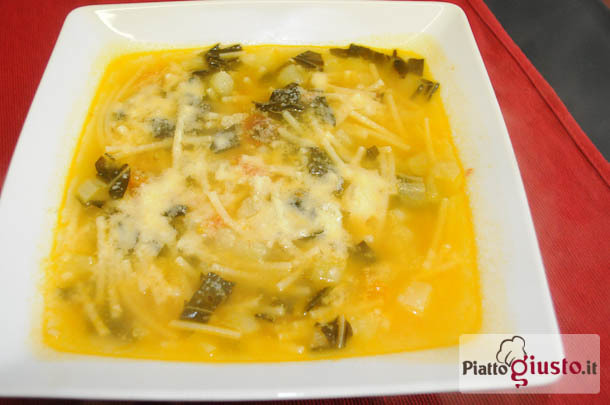 Ingredients
280 gr di spaghetti spezzati
300 gr di bietola
200 gr di patate
Olio evo
Sale
Directions
1. Mondare, lavare e tagliare in piccoli pezzi la bietola e le patate.
2. Calare nella stessa acqua la bietola e le patate e aggiungere l'olio e il sale.
3. Cuocere per circa 20 /25 minuti e aggiungere la pasta, portare a cottura ed eventualmente correggere di sale.
starters, glutenfree, nichelfree, zuppe October 15, 2017 11:08
Author https://piattogiusto.it/ricetta/m...
Share the recipe with your friends
No one has liked this recipe.
0 comments