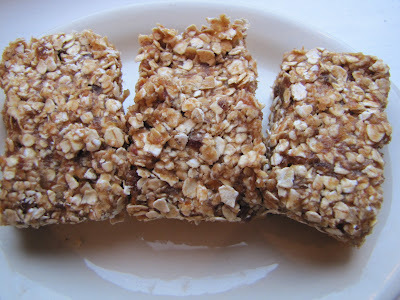 Video
Ingredients
Organic medjool dates
Organic oats
1. If dates are not soft and caramely then soak overnight in just enough filtered water to cover.
2. Pulsate water and dates in a food processor until a thick smooth paste forms, use a little more water if necessary. It should be the consistency of a thick jam.
3. Add the oats, pulsate until blended, press into the bottom of a glass pan to about 1/2" thickness and chill.
4. Once chilled and firm, cut and serve.
side dishes April 27, 2013 23:40
Author colorfulcanary.com/2012/07...
Share the recipe with your friends
No one has liked this recipe.
0 comments