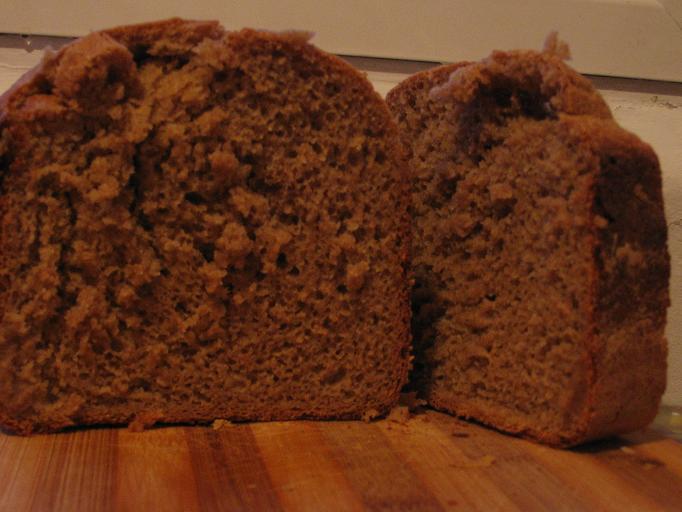 • 3 cups warm water
• 1 tbp dry active yeast
• 1 tbp sugar
• 1 tbp vegetable oil/butter
• 1 tbp vinegar/acid (e.g. lemon juice)
• 1 tbp coarse salt
• 3 cups white flour
• 3 cup whole wheat flour
Prep. Time → 30 min
Cook Time → 60 min
1. Mix yeast and water together in large bowl.
2. Allow mixture to foam, then add vinegar and oil.
3. Add white flour cupwise, stirring.
4. Add whole wheat cupwise, stirring.
6. This dough will be wet and spongy. Pour into greased loaf pan. Cover with a damp towel; let rise in a warm place for 30-40 minutes or until it has doubled in size.
7. With a knife make 2 or 3 diagonal shallow incisions in the loaves.
8. Top with your favourite herbs or spices.
9. Bake at about 50 minutes @ 375° F or until done. (Breads are "done" when golden brown and crusty on top; sounds hollow when tapped on the underside).
10. Let stand 5-10 minutes.
side dishes, bread, quick, wheat January 03, 2012 01:40
Author cookingchanneltv.com/recip...
Share the recipe with your friends
No one has liked this recipe.
0 comments