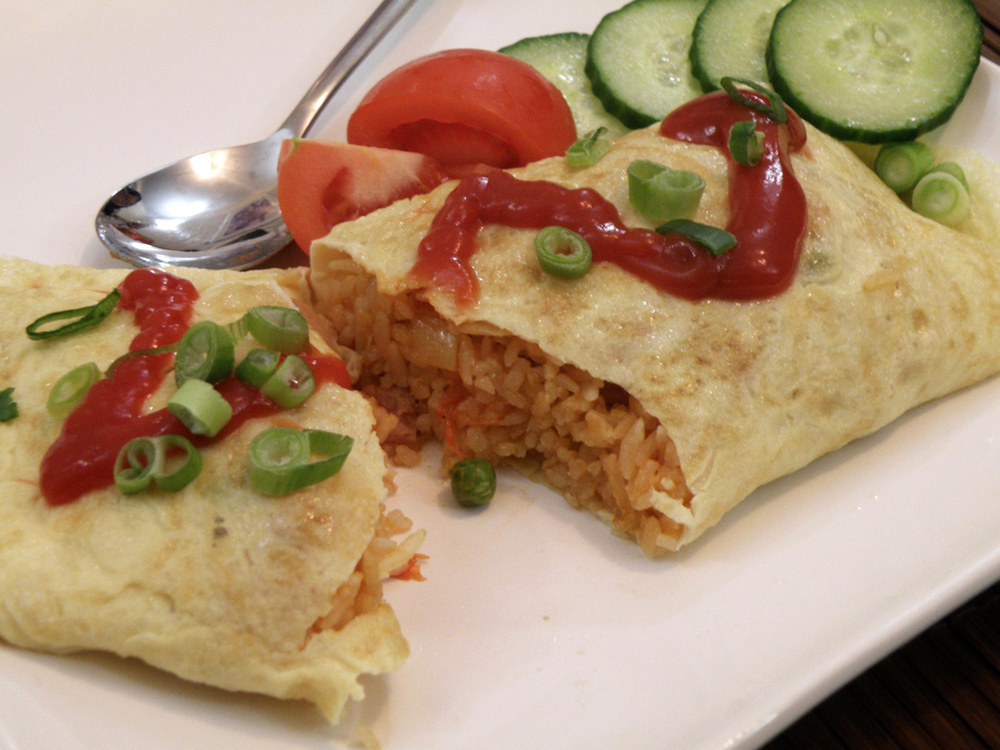 Ingredients
for 1 portion
2 Eggs
Steamed Jasmine Rice
Half an Onion
1 Clove of Garlic
White Cooking Wine
Tomato Ketchup
Chicken Dices
Salt
Pepper
1 Chopped Tomatoes (Or canned tomato)
Tomato Sauce
Prep. Time → 15 min
Cook Time → 30 min
1. Step 1 - The Rice
Set the rice to cook (I usually use a Rice cooker)
2. Step 2 - Preparation
a) Dice Half or a whole onion into small pieces
b) Dice a clove of Garlic
c) Cut some chicken (I used 1 chicken fillet) into small pieces, marinate with a little bit of salt and pepper.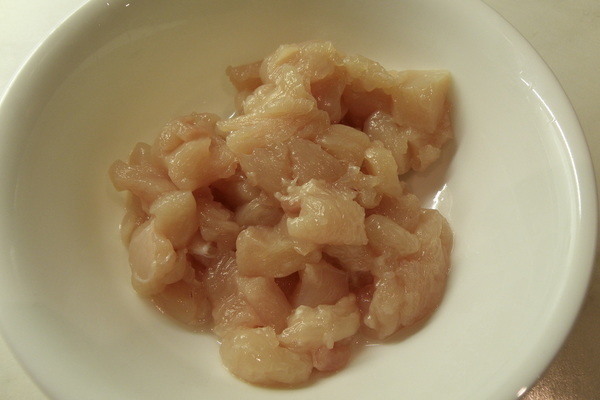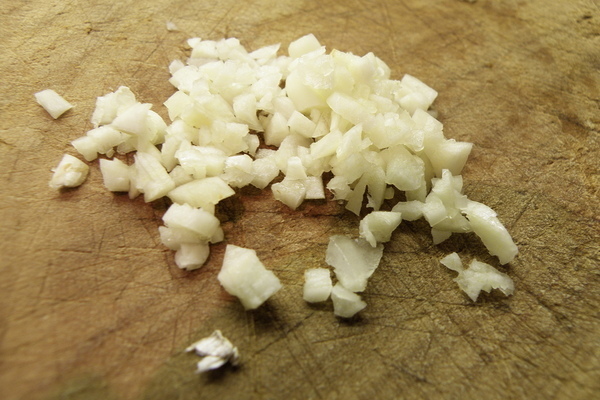 3. Step 3 - Fried tomato rice
a) Add a tablespoon of oil to the wok (pan) and wait a few seconds till the wok has heated up.
b) Throw in the onions
c) Throw in the Garlic
d) After a few seconds add your diced chicken and cook for a few minutes, making sure you stir the chicken/onions etc around so it gets cooked evenly.
e) Add in a tea spoon of white cooking oil, cook further until it has evaporated.
g) Now add in your tomato, and a splodge of Tomato sauce as well (ketchup) and stir well. Cook for another few minutes. (You can add other things like diced mushrooms, peas) - Now taste the rice, it should be a little bit sweet, a little bit salty, and you should be able to taste the tomato flavour. (Add salt, more Tomato Sauce, you can even add in some diced pineapple if you like). When you are happy with the taste, remove the rice and place in a plate/bowl for the time being.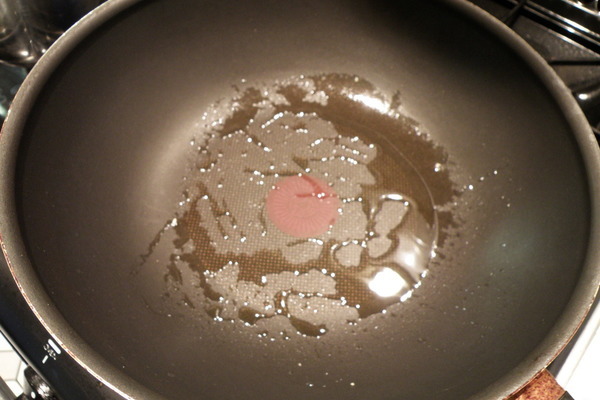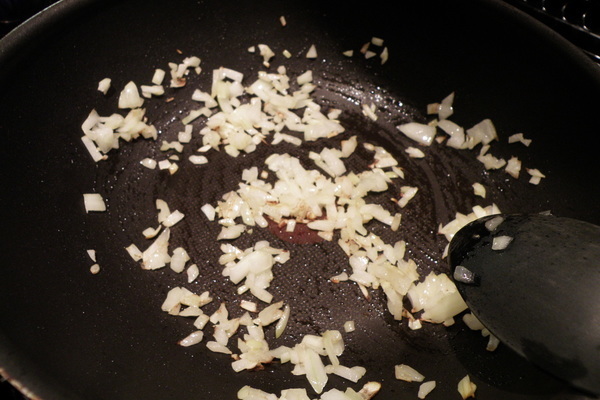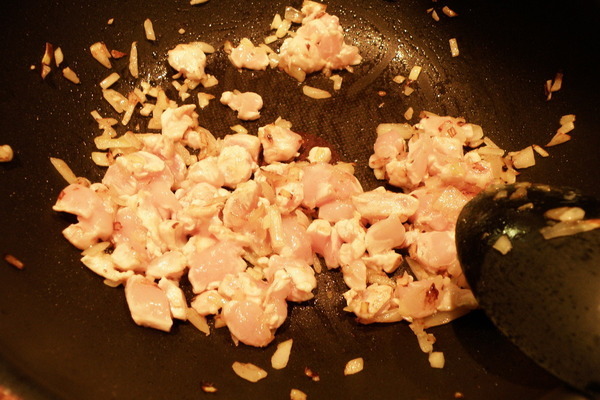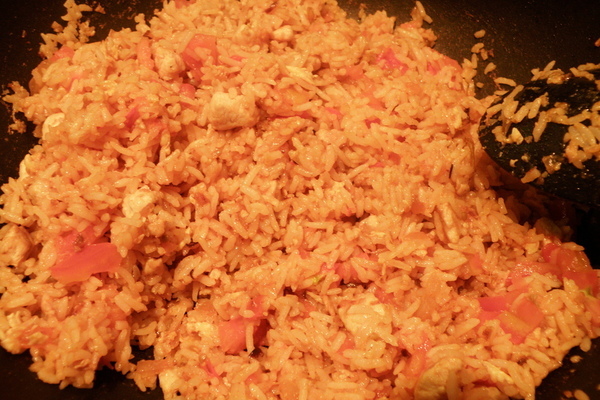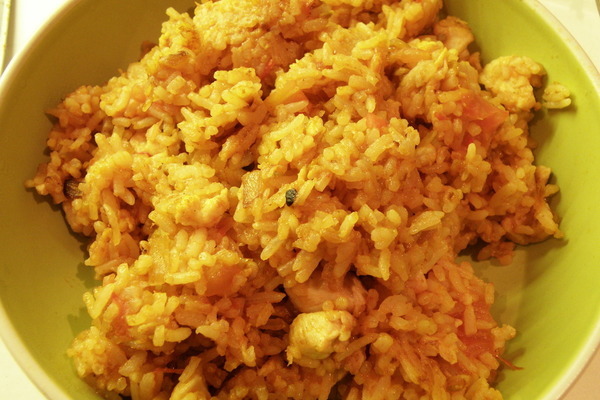 4. Step 4 - The Omelette
a) Break 2 eggs into a bowl and beat, add a little bit of salt and pepper
b) Add 2 table spoons of oil to a clean wok and heat oil for several seconds
c) Pour the beaten egg into the wok, stir the egg so it fills the wok, then slowly tilt/swirl the wok so the liquid egg evenly spreads. Stir for 5 seconds, then again swirl the wok around to let the excess liquid spread around the wok then Turn off the stove.
d) Add a portion of your tomato rice in the centre of the egg and fold in 2 sides of the omlette around the rice.
e) Push the omlette to the edge of the wok
f) Using an underhand grip flip the wok over a plate
g) Use some Kitchen Paper to take off excess oil and shape the omlette to your liking.
h) Add Some salad, (Potato wedges go well with this dish too) and squeeze some tomato sauce onto the top of your omurice. If you like it hot, substitute the tomato sauce for some chilli sauce.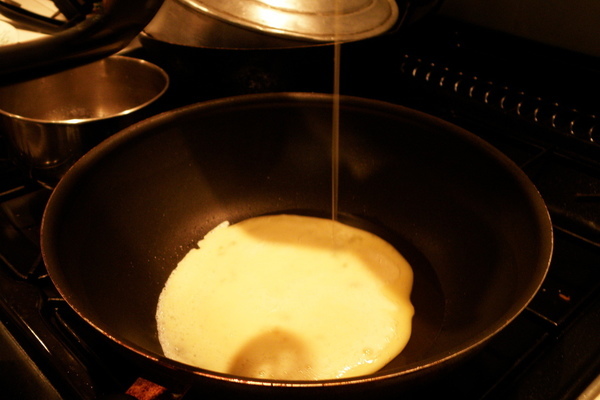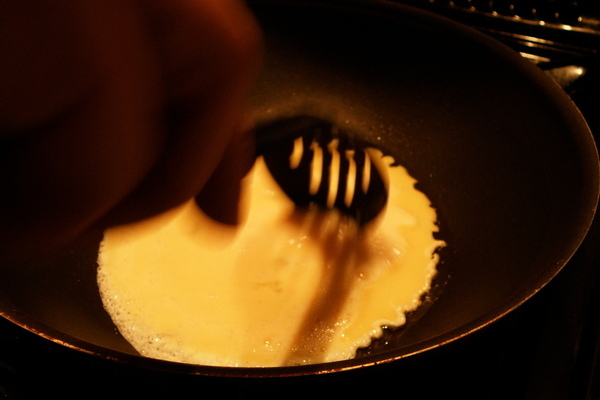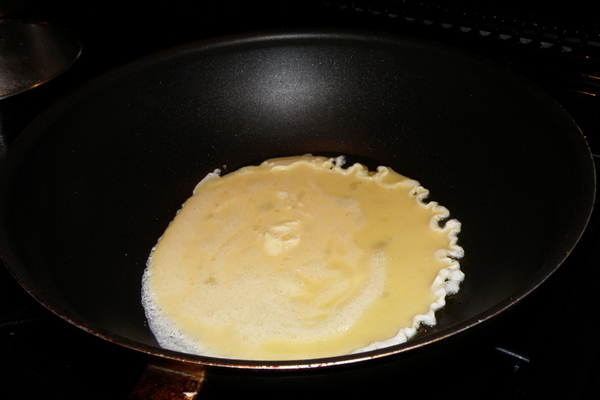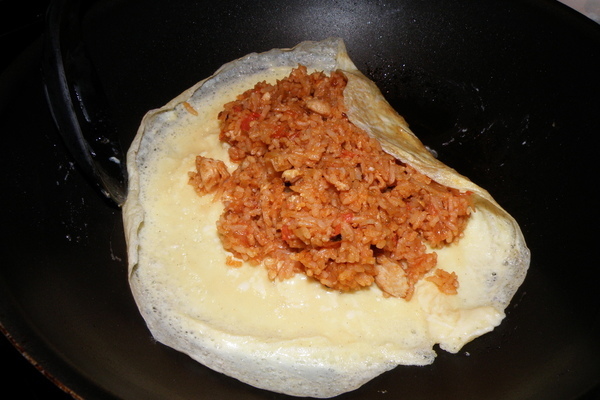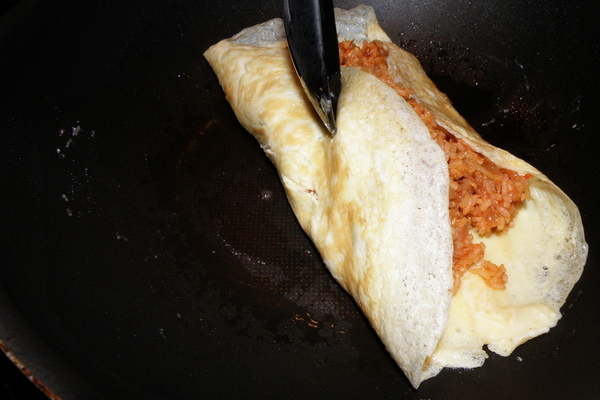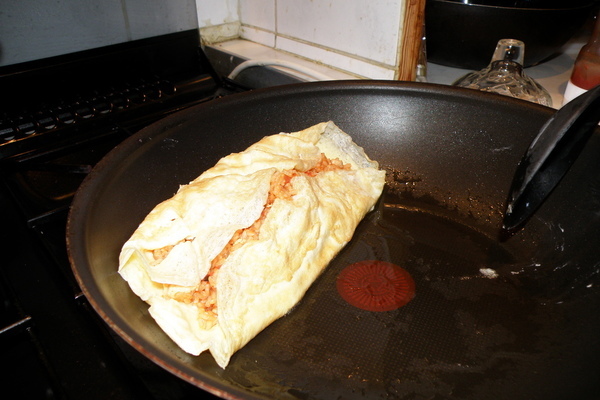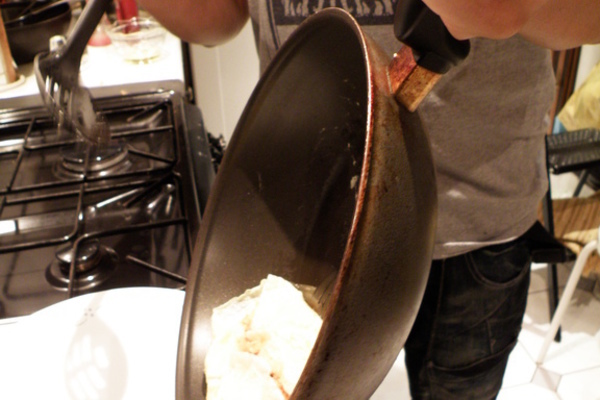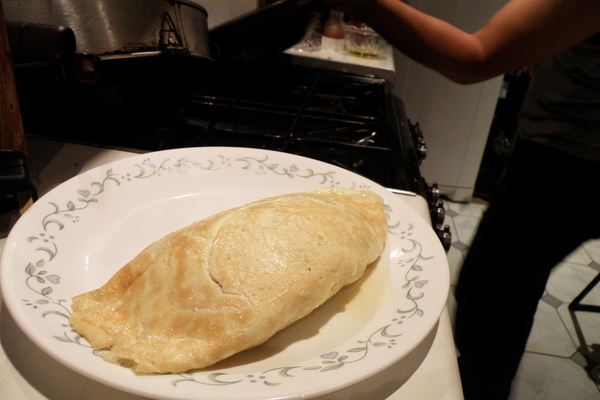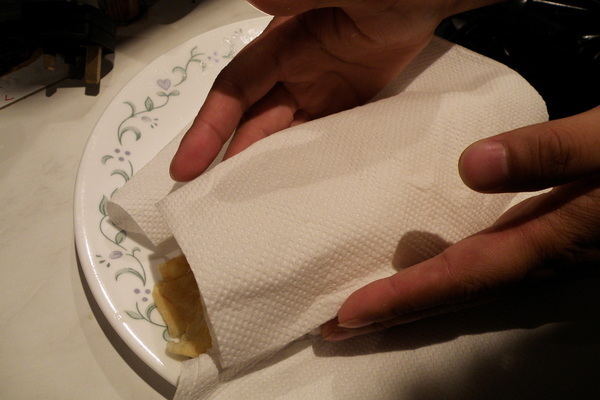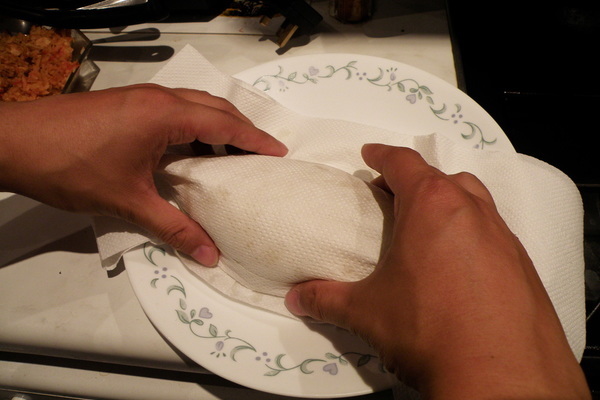 5. Omurice Done! - "Itadakimasu!" which means "Lets eat" in Japanese.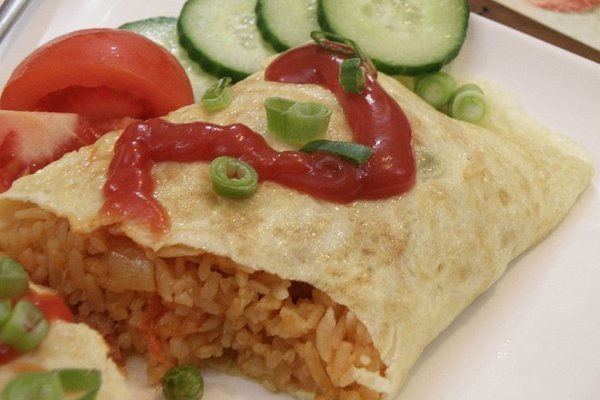 main courses, rice, omelette, japanese, omu, raisu, omurice, fusion, fried rice July 12, 2011 08:58