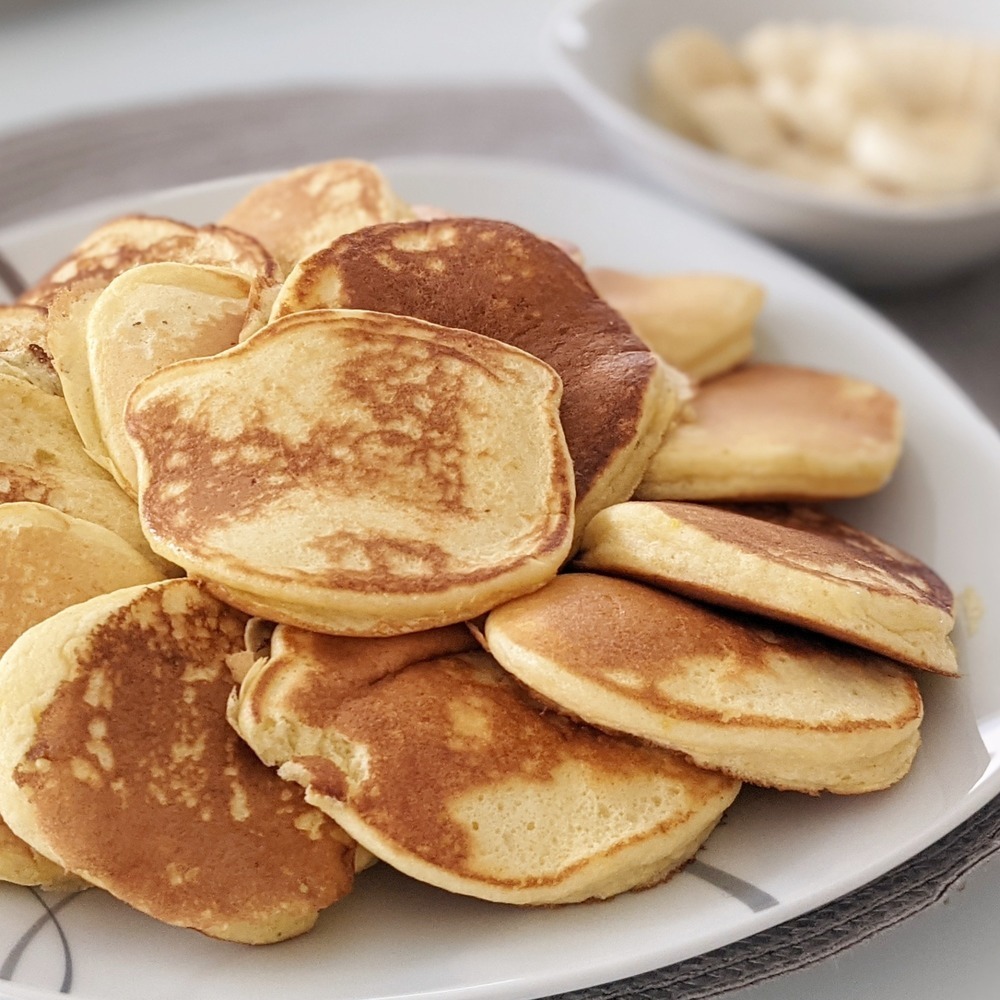 Ingredients
for 16 pancake
2 uova
2dl di latte
4C di zucchero
150g di farina bianca
½c di sale
2c lievito in polvere, 6 g
Burro per arrostire
Sciroppo d'acero e mirtilli
Directions
1. Rompere le uova e separare i tuorli dagli albumi.
Mescolare i tuorli con il latte e lo zucchero. Aggiungere la farina, il sale e il lievito e mescolare fino a ottenere una pastella densa.
2. Montare gli albumi a neve ferma e incorporarli con cautela alla pastella.
3. Scaldare un po' di burro in una padella antiaderente.
Per ogni pancake versare nella padella 1 piccolo mestolo pieno di pastella e distribuirla omogeneamente, formando uno strato spesso 5 mm.
4. Cuocete la pastella a fuoco medio (6), in modo da ottenere dei pancakes dorati.
Servire con sciroppo d'acero.
desserts May 30, 2021 06:40
Author https://migusto.migros.ch/it/ricette/...
Share the recipe with your friends
No one has liked this recipe.
0 comments