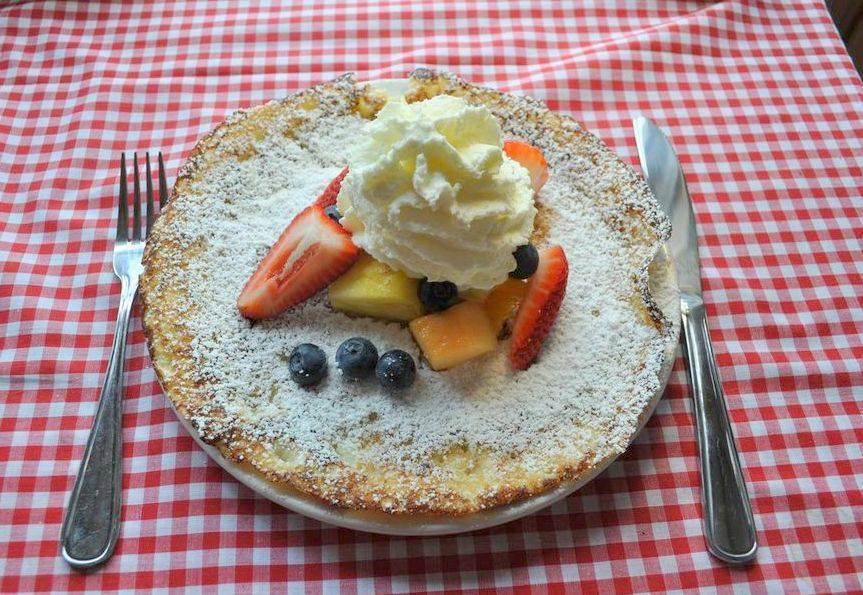 FOR THE BATTER
2 eggs
2 cups milk
1/2 tsp salt
2 cups unbleached all-purpose flour
Butter, for cooking
OPTIONAL ADD INS
chopped ham
diced onions (precooked)
chopped bacon (precooked)
mushrooms (thinly sliced)
apples (thinly sliced)
raisins
cinnamon sugar
OPTIONAL TOPPINGS
frozen mixed fruit cooked in a saucepan with a little water, lemon and sugar
fresh fruit such as strawberries, raspberries, blueberries, etc.
whipped cream
chocolate sprinkles
syrup such as maple, raspberry, pancake etc.
sour cream (for the savory pannekoek)
shredded cheese (for the savoury pannekoek)
any herbs etc. or whatever your little heart desires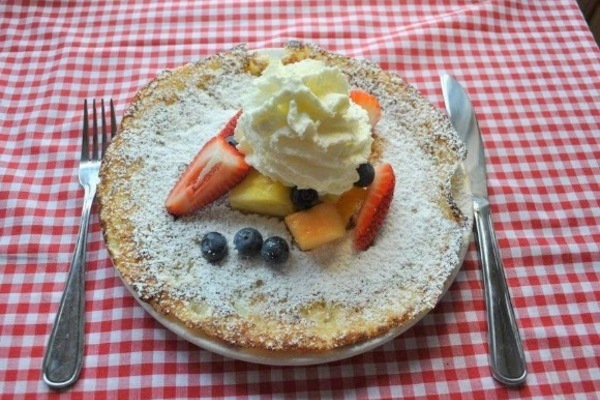 1. In a large bowl, beat the egg until slightly foamy. Add the milk and salt, whisking to combine. Add the flour, slowly, whisking as you add, until the batter is smooth.
2. Heat a 10 inch skillet over med heat. Add a little butter to coat the skillet.
3. Add 1/2 cup of batter to the pan and swirl it around to coat the pan. (If using add-ins, sprinkle them over top of the wet batter). Cook the pannekoek over med heat until it is just getting dry on top and releases from the pan 2-3 mins.
4. Flip the pannenkoek and cook for 1-2 mins on the second side, until lightly golden.
5. Remove the pannenkoek from the pan and place on a large plate. You can keep your stack of pannekoeken warm in a warm oven while you coat the skillet again with butter and cook up the rest of the batter.
6. Serve with your choice of toppings.
7. Note: Leftover pannenkoeken keeps well in the fridge for up to 2 days.
main courses June 21, 2020 20:27
Share the recipe with your friends
No one has liked this recipe.
0 comments