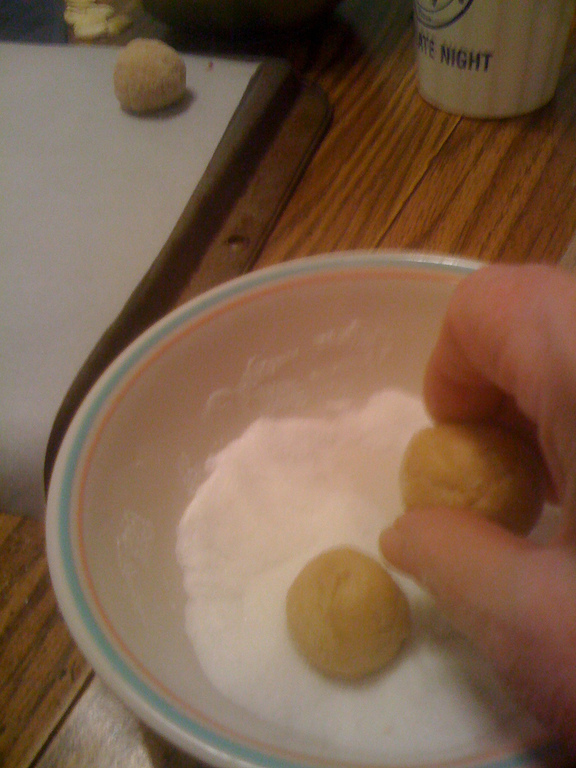 Cream together
½ cup shortening
½ cup peanut butter
½ cup granulated sugar
½ cup brown sugar
Soft together and stir in
1 ¾ cups flour
1 tsp. baking soda ½ tsp. salt
Add to mixture
1 egg
2 Tbs. milk
1 tsp. vanilla
Prep. Time → 15 min
Cook Time → 10 min
1. Mix thoroughly and shape by rounded teaspoon into balls. Roll in sugar and place on ungreased cookie sheet.

Bake at 375 degrees for 8 minutes. Remove from oven and press Hershey Kiss onto each cookie until it cracks.
Return to oven for 3 minutes longer. Makes 3 dozen cookies.
desserts, cookies, peanut, quick April 08, 2014 03:57
Author Karen Bitz
Share the recipe with your friends
No one has liked this recipe.
0 comments