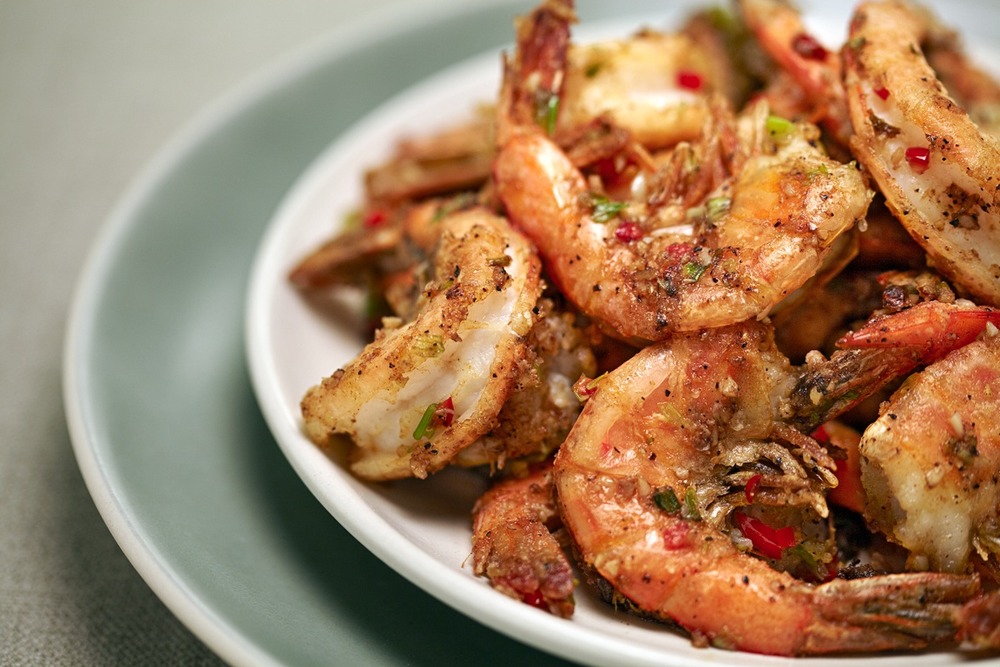 Ingredients
For Marination
20 Prawns
1 tsp chilli powder
1 tsp Turmeric Powder / Manjal Podi
1 tsp ginger garlic paste
Salt to taste
3 tbsp Oil
For Curry:
1 onion sliced thinly
1-2 green chilli
1 sprig Curry Leaves
1 Bell Pepper / Capsicum sliced thinly
2 tsp ginger garlic paste
1.5 tsp Garam masala powder
1 tsp Fresh Black Pepper Powder
Coriander Leaves a handful finely chopped
salt to taste
Prep. Time → 10 min
Cook Time → 30 min
1. Mix all the ingredients for marination and mix well. Set aside.
Heat oil in a pan, add in prawns and fry for a min. Now remove to a bowl.
In the same oil and add in onions, chillies and curry leaves. Season with salt and cook for a min.
Add in ginger garlic paste and saute for a min.
Add in capsicum and saute for 2 mins.
Now add in prawns and mix well.
Add in some garam masala powder and toss well. Cover and cook for 4 to 5 mins.
Now add in pepper and coriander leaves, Toss well.
Serve.
recipe, shrimp, sidedish, pepper prawns March 14, 2019 06:28
Author https://test.hungryforever.com/recipe...
Share the recipe with your friends
No one has liked this recipe.
0 comments