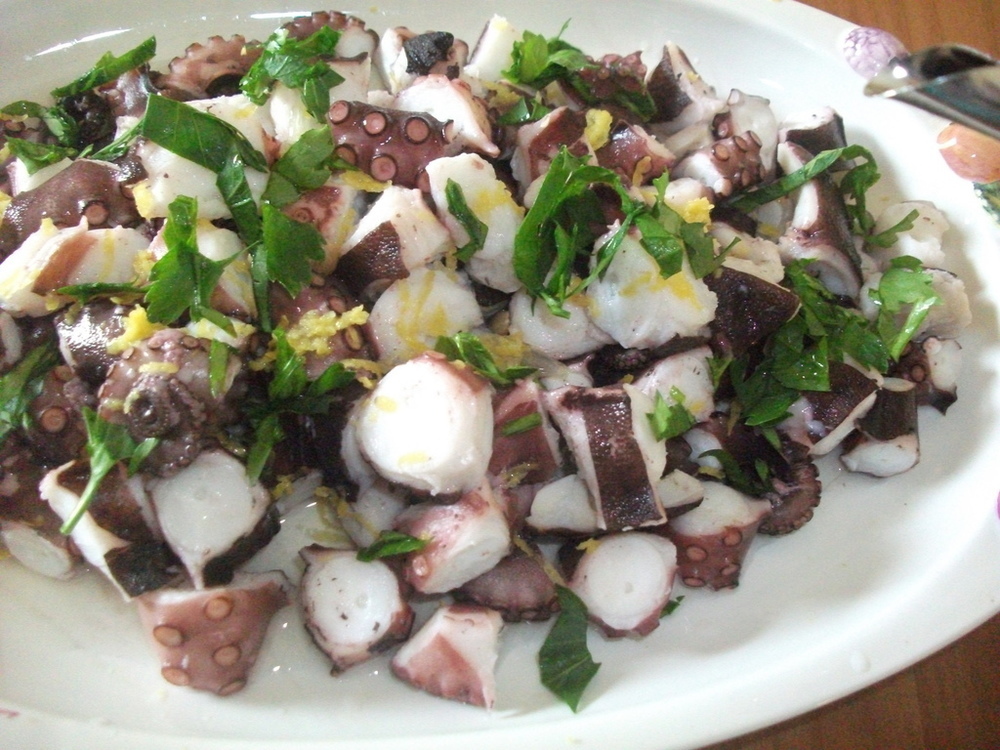 Ingredients
for 2 persone
800gr polpo,
sale,
olio,
limome,
prezzemolo.
Prep. Time → 30 min
Cook Time → 90 min
1. Portate ad ebollizione una pentola con acqua. Una volta giunta a bollore immergete i tentacoli in acqua bollente.
Ripetete quest'operazione 3 volte.
2. Sciacquate la pentola, raffreddatela, riempitela di acqua fredda e aggiungete un cucchiaino di sale.
mmergete il polpo in acqua, assicuratevi che sia sufficientemente coperto d'acqua.
Ponete la pentola sul fuoco e monitorate la temperatura affinchè non raggiunga il punto di ebollizione, ossia i 100°,diciamo un attimo prima che inizi a bollire.
A questo punto spegnate la fiamma e lasciatelo cuocere nell'acqua coperto da un coperchio per circa 90 minuti.
3. Lasciatelo raffreddare per qualche minuto.
4. Condite con abbondante prezzemolo,limone,olio.
main courses January 22, 2014 16:20
Share the recipe with your friends
No one has liked this recipe.
0 comments