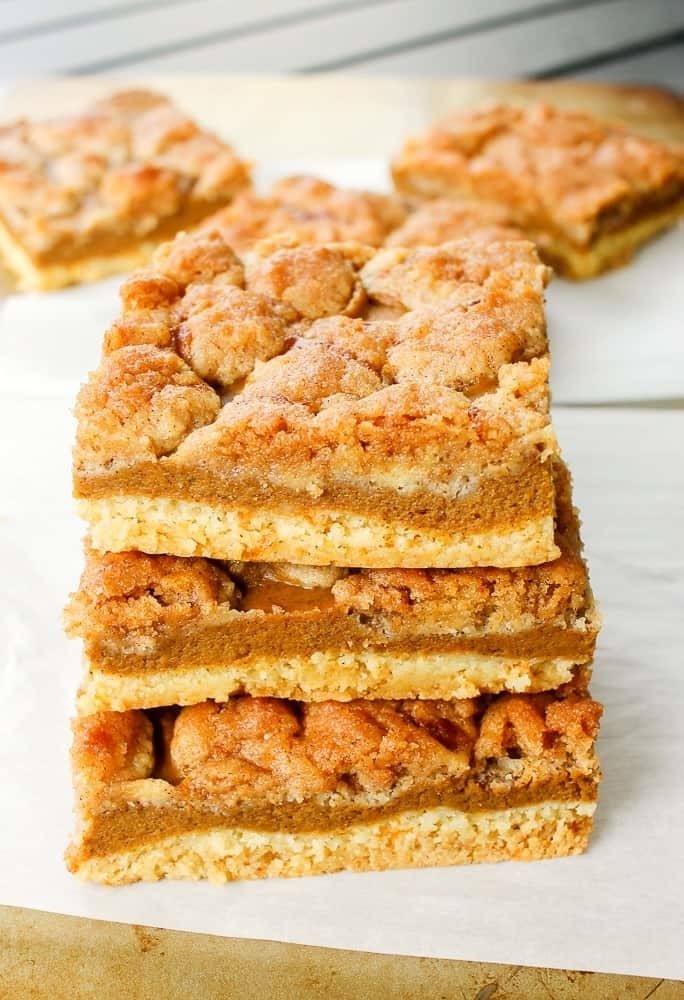 Ingredients
1 box Yellow Cake Mix
1/2 cup Butter, melted and cooled
3 eggs
16 ounce Canned Pumpkin
2/3 cup Evaporated Milk, (1 5 oz. can)
1/2 cup Brown sugar, packed
1.5 tsp Pumpkin pie spice, optional
2 Tbsp. Sugar
2 Tbsp. Butter, softened
Prep. Time → 10 min
Cook Time → 50 min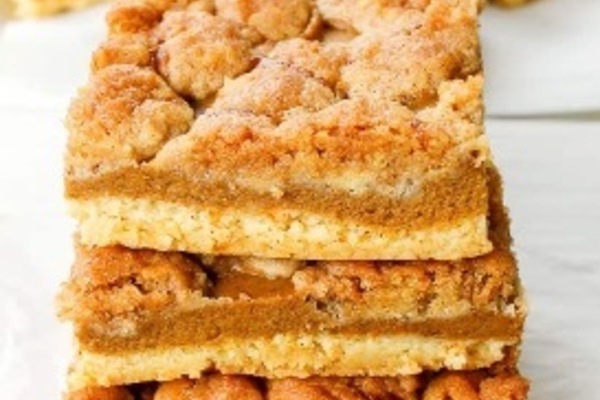 1. Preheat oven to 350 degrees.
2. In a medium bowl, mix together the cake mix, melted butter and one egg. Beat together until well combined. Set aside one cup of the mixture.
3. Spread the remaining mix into the bottom of a 13x9 pan. Press into an even layer and then set aside.
In a separate bowl, beat together the remaining 2 eggs, pumpkin, evaporated milk, brown sugar and pumpkin pie spice. Pour the pumpkin mixture over the crust in the pan.
4. Take the reserved 1 cup of cake mixture and add the sugar and 2 tbsp of softened butter. Combine well and then dot over the pumpkin mixture.
5. Bake in preheated over for 45-50 minutes or till a toothpick inserted near center tests clean.
desserts October 12, 2020 00:46
Share the recipe with your friends
No one has liked this recipe.
0 comments