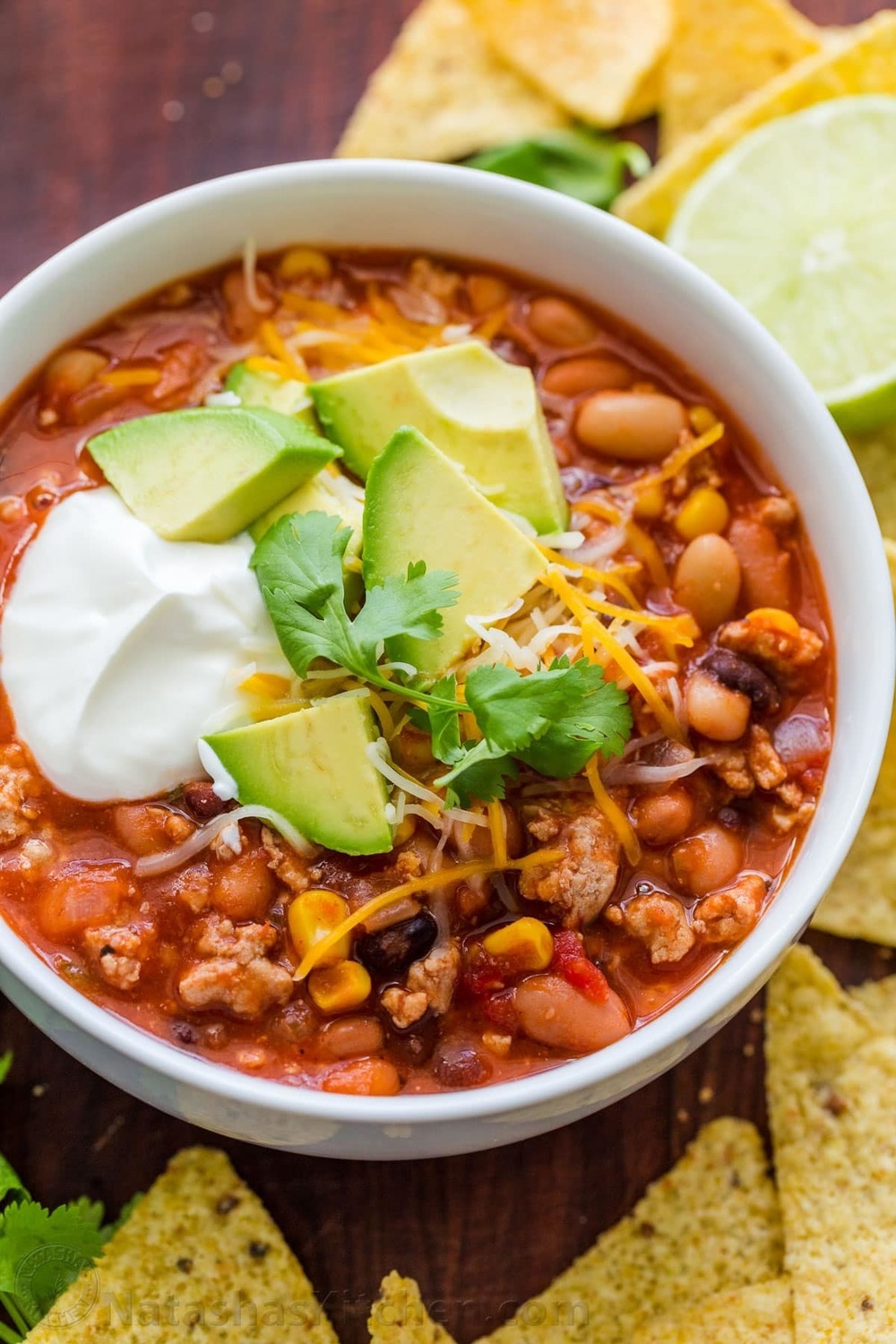 Ingredients
1 tbsp avocado oil (or veg oil)
1 1/2 pd ground turkey
1 10 oz can low sodium tomato soup
1 10 oz can diced tomatoes with chilies
30 oz canned kidney beans, drained
15 oz can black beans, drained
1 cup frozen corn
1/2 onion, chopped
2 tbsp chili powder
1/2 to 3/4 tsp red pepper flakes
1/2 tbsp garlic powder
1/2 tbsp cumin
pinch of black pepper
pinch of allspice
dash of salt
1/2 soup tin of water
whatever toppings you want such as sour cream, grated cheese, chopped green onion, cilantro, etc.
cornbread (recipe on this site)
1. Heat oil in a dutch oven over med heat. Cook turkey and onion until turkey is done; drain.
2. Coat the inside of the slow cooker with cooking spray and mix in turkey, soup, diced tomatoes, kidney beans and black beans. Season with chili powder, red pepper flakes, garlic powder, cumin, pepper, allspice and salt.
3. Cover and cook 8 hrs on low or 4 hors on high.
4. Serve with toppings and the cornbread recipe which is on my recipes.
main courses September 16, 2020 01:27
Share the recipe with your friends
No one has liked this recipe.
0 comments