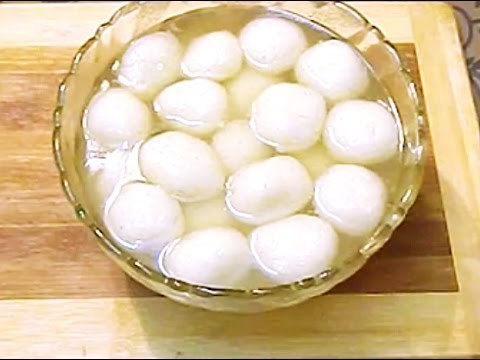 Milk - Two cup
Lemon juice - 2 tablespoons
Sugar - 2/3 cup
Water - two cup
Cardamom powder - a pinch
Ice cubes - a tray
Prep. Time → 30 min
Cook Time → 45 min
1. Heat the milk into a saucepan, then bring in the boil, instantly add the lemon juice.
Stir it until all of the milk is curdled as well as the water gets clear, immediately add the ice cubes and stir fry it well.
2. Strain the paneer in a cheesecloth and squeeze all the surplus water.
Transfer the paneer into the plater and kneed well with the palm of your finger until it becomes smooth.
Pinch small-size paneer and roll into smooth balls. Next, to your syrup, choose the sugar into a saucepan.
Add the water and cardamom powder, then bring to a vigorous boil. Maintain the flame in medium and insert the rolled paneer into it gently. Cover the pot with lid and cook until it's doubled in size, it may take 18-20 mins.
3. Let it cool completely and save them in the fridge. Tada, the rasgulla has been ready. Drink them chill for best taste.
side dishes, rasgulla recipe December 21, 2018 20:24
Author https://punjabidesifoods.com/bengali-...
Share the recipe with your friends
No one has liked this recipe.
0 comments