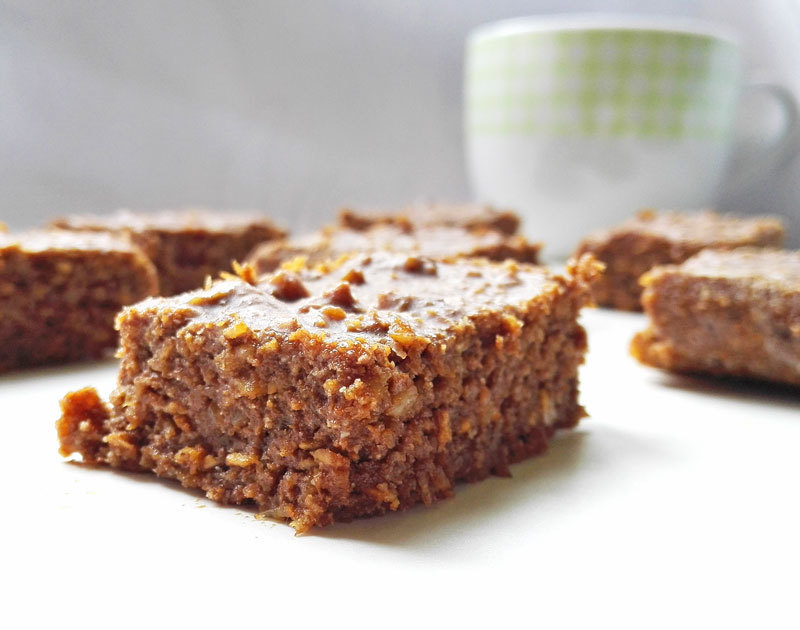 1 tablespoon of coconut oil
2 tablespoons of coconut cream
2 tablespoons of maple syrup
1 tablespoon of carob
1 tablespoon of instant coffee
¼ cup of cashew nuts
Some drinking water to soak the cashews
1 tablespoon of shredded coconut – optional
Vanilla extract – optional
Prep. Time → 10 min
Cook Time → 0 min
1. Soak your cashews in water for at least six hours. Then grind the cashews together with the maple syrup and the vanilla extract. You can grind them until you have a creamy consistency, but I wanted to taste the chunks.
2. You don't have to melt your coconut oil and coconut cream, just whisk them well.
3. Add the carob powder and the instant coffee and whisk again.
4. Add the ground cashews and the shredded coconut, then mix well.
5. Pour into a small tray or container; I used a small plastic box covered with plastic foil.
6. Keep in the fridge for a few hours or overnight.
desserts, cashew, coconut, coffee, dairy-free, dessert, fudge, gluten-free, keto, no bake, nuts, paleo, plant-based, raw, sweets, vegan, carob January 06, 2017 21:00
Author MyHealthyDessert (myhealthydessert.com/dairy...)
Share the recipe with your friends
No one has liked this recipe.
0 comments