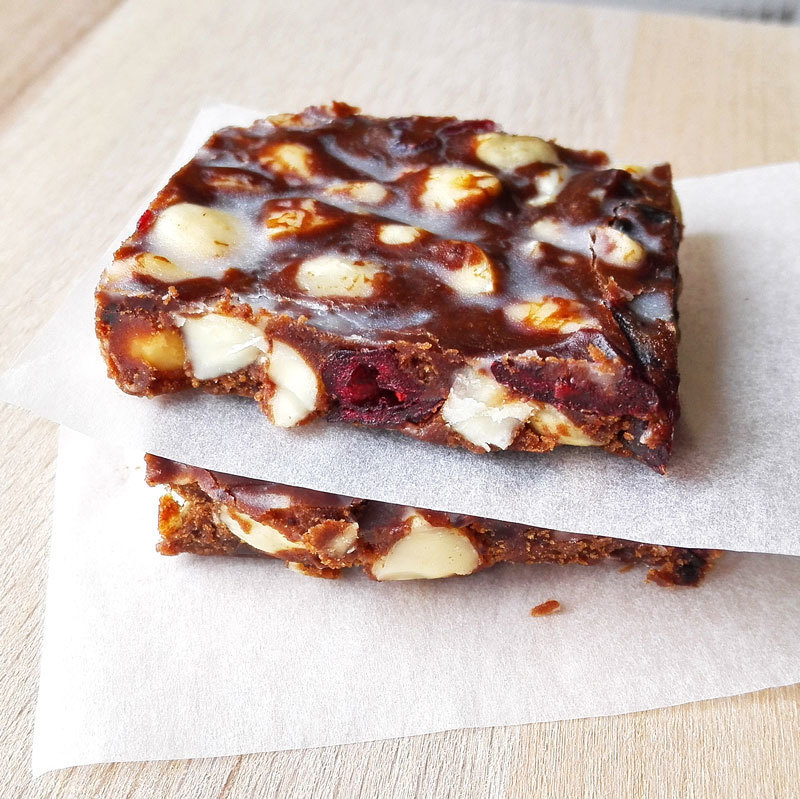 Ingredients
2 tablespoons coconut oil
2 tablespoons carob powder
1-2 tablespoons of maple syrup
¼ cup of chopped nuts and dried fruit
Directions
1. Melt the coconut oil. If it's too hot, let it cool down a bit. I didn't and that's why my fudge had a few whitish parts. It was still delicious though!
2. Add the maple syrup and start adding the carob powder little by little while whisking.
3. Finally add the nuts and dried fruit and mix everything together.
4. Pour the mixture into the container or the tray you are going to use.
5. Put it into the fridge overnight.
bars, carob, dairy-free, dessert, fudge, gluten-free, nuts, raw, raw bars, raw dessert, sweets, vegan, vegan bars, vegan dessert March 25, 2017 01:53
Author MyHealthyDessert (myhealthydessert.com/dairy...)
Share the recipe with your friends
No one has liked this recipe.
0 comments