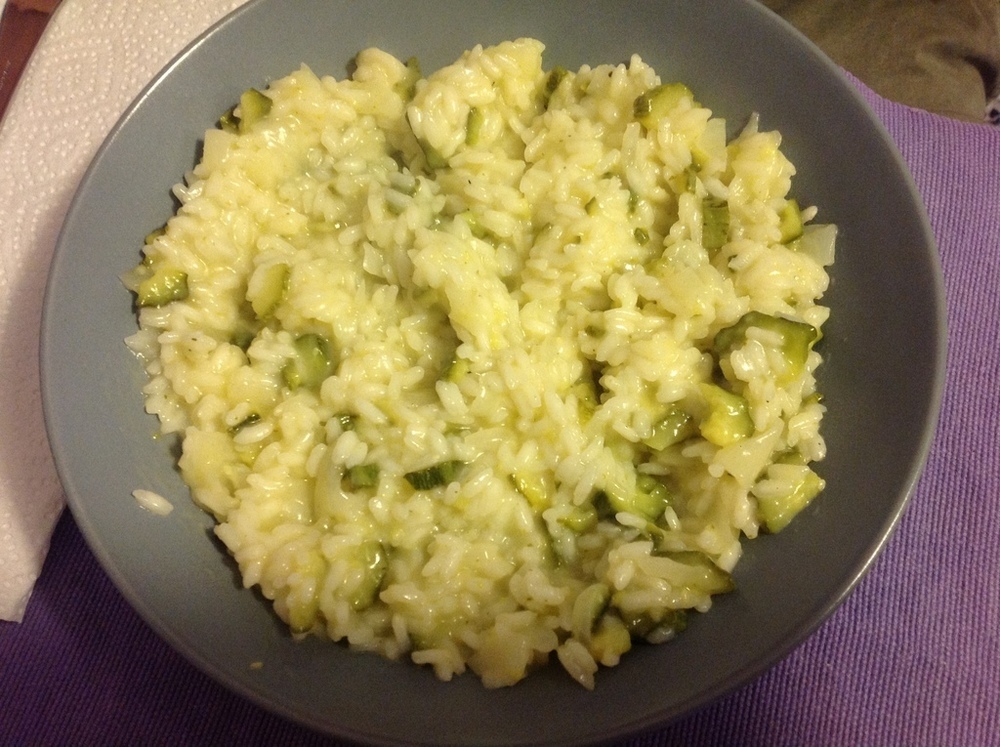 Ingredients
for 1 persona
1 cipolla piccola
1 noce di burro
100 gr riso
100 ml vino bianco
2 zucchine medie lessate
acqua di cottura zucchine q.b
sale e pepe q.b
parmigiano per mantecatura
Prep. Time → 10 min
Cook Time → 20 min
1. Appassire la cipolla con il burro in un tegamino antiaderente.
2. Aggiungere il riso e il vino e mescolare bene.
3. Quando il vino è evaporato tutto aggiungere le zucchine, salare e pepare a piacimento e versare 3 ramaioli di .acqua di cottura delle zucchine bollenti.
4. Mescolare continuamente e portare a cottura il riso aggiungendo via via altra acqua.
5. Quando il riso è al dente, mantecare con il parmigiano per ultimare la cottura.
main courses, riso, zucchine June 04, 2013 20:56
Share the recipe with your friends
No one has liked this recipe.
0 comments