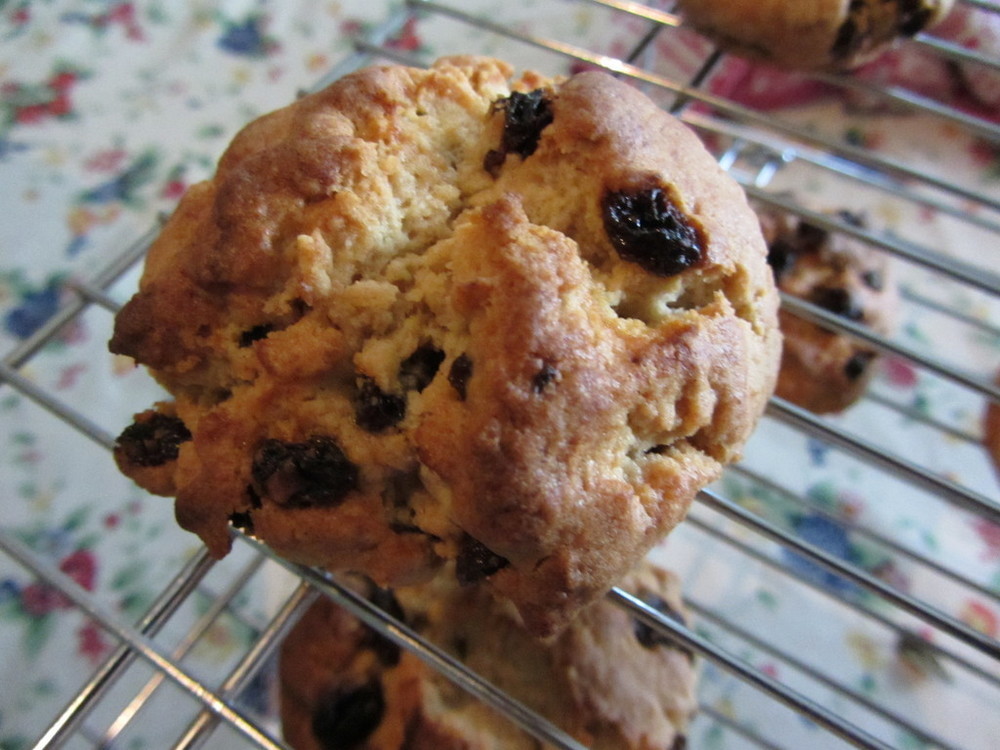 Ingredients
for 12 Large Cakes (6cm Diameter)
200g of Raisins
200g of Margarine
150g of Brown Sugar
400g of Self Raising Flour
2 Eggs
1 Tspn of Baking Powder
1 Tbspn of Milk
Prep. Time → 10 min
Cook Time → 20-25 min
1. Heat up the oven to 200*c, or Gas Mark 6.
2. Rub margarine and the flour together in a mixing bowl. Repeat this step until the mixture looks like breadcrumbs.
3. Mix in the rest of the ingredients. The mixture should look thick, not runny.
4. Line a baking tray with grease proof paper.
5. Take the mixture and roll it around in your hands to make balls about 5cm in diameter and place them on the baking tray.
6. Bake on top shelf for 10 minutes then move down to middle shelf for another 10 minutes.
7. Turn off the oven and leave them to cook in their own heat for 5 minutes. - This will allow them to harden.
desserts, cakes, desserts, food, rock cakes, sweet June 07, 2012 16:56