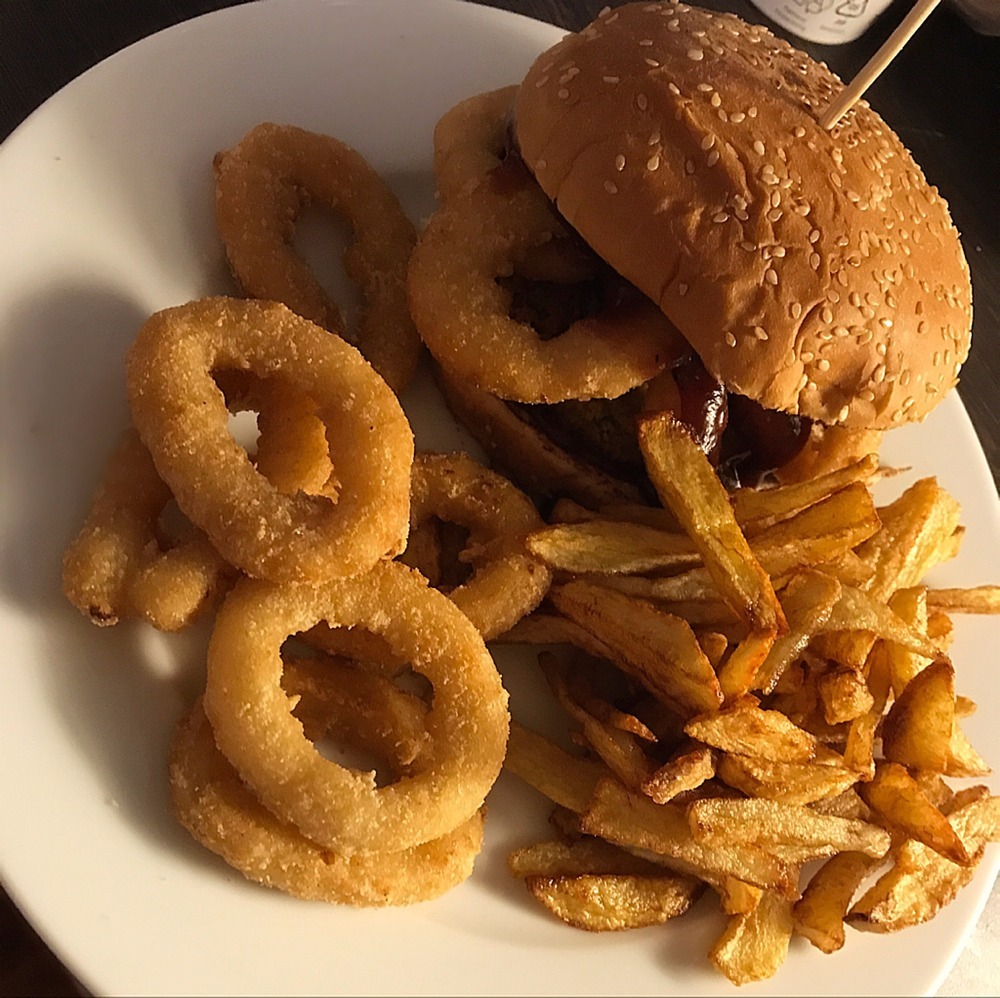 5 peeled and cut potatoes
2 buns (whichever ones you wish)
sweet BBQ sauce
pinch of salt
oil
3 onions
beer
flour
quinoa
garlic
bread crumbs
black pepper
coriander
Prep. Time → 10 min
Cook Time → 10 min
1. 1.In a mixer bowl mix the quinoa,garlic,bread crumbs,coriander and black pepper;pulse until you obtain a thick paste
2.Slice the onions
3.Mix the flour and the beer to create the batter
4.Add the onion slices into the batter
5.Heat up two skillets with oil
6.Add the potatoes in one and the onion rings in the other; Fry for 7 minutes
7.Form two patties out of the quinoa mixture
8.Grill the patties for 3 minutes on each side
9.Toast the buns for one miniute
10.Plate and be creative to enjoy this fatty,healthy and tasty fest!!!!
main courses, vegan, rodeo burger, onion rings, home style fries September 07, 2017 20:11
Share the recipe with your friends
No one has liked this recipe.
0 comments