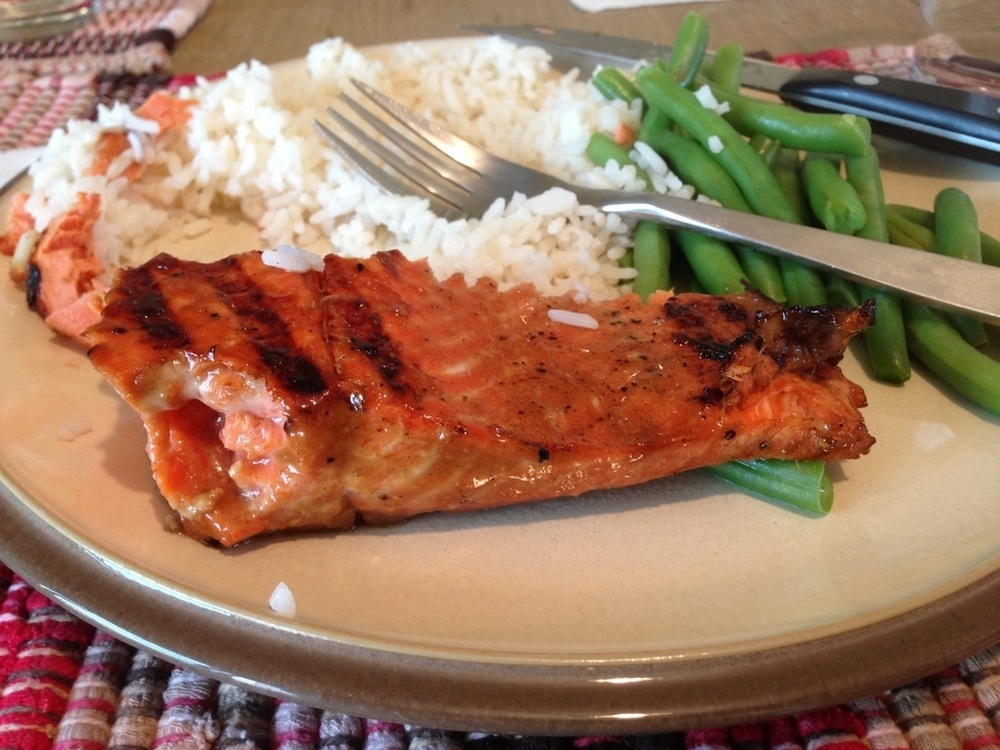 Ingredients
for 8 salmon filets
3 tablespoons light brown sugar
1 tablespoon honey
2 tablespoons butter
1/4 cup Dijon mustard
2 tablespoons soy sauce
2 tablespoons olive oil
1 tablespoon finely grated ginger
Vegetable Oil
Salt and black pepper
2. In a saucepan, melt the brown sugar, honey, and butter over medium high heat.
3. Remove from heat and whisk in the mustard, soy sauce, olive oil, and ginger. Let cool.
4. Brush the salmon filets with olive oil and sprinkle with salt and pepper.
5. Place the salmon skin-side down on the grill. Using a basting brush, coat the flesh side of the salmon with the brown sugar glaze.
6. Grill for 8 minutes or so or until desired degree of doneness, flipping once during grilling.
main courses, salmon June 03, 2013 04:01
Author foodnetwork.com/recipes/bo...
Share the recipe with your friends
No one has liked this recipe.
0 comments