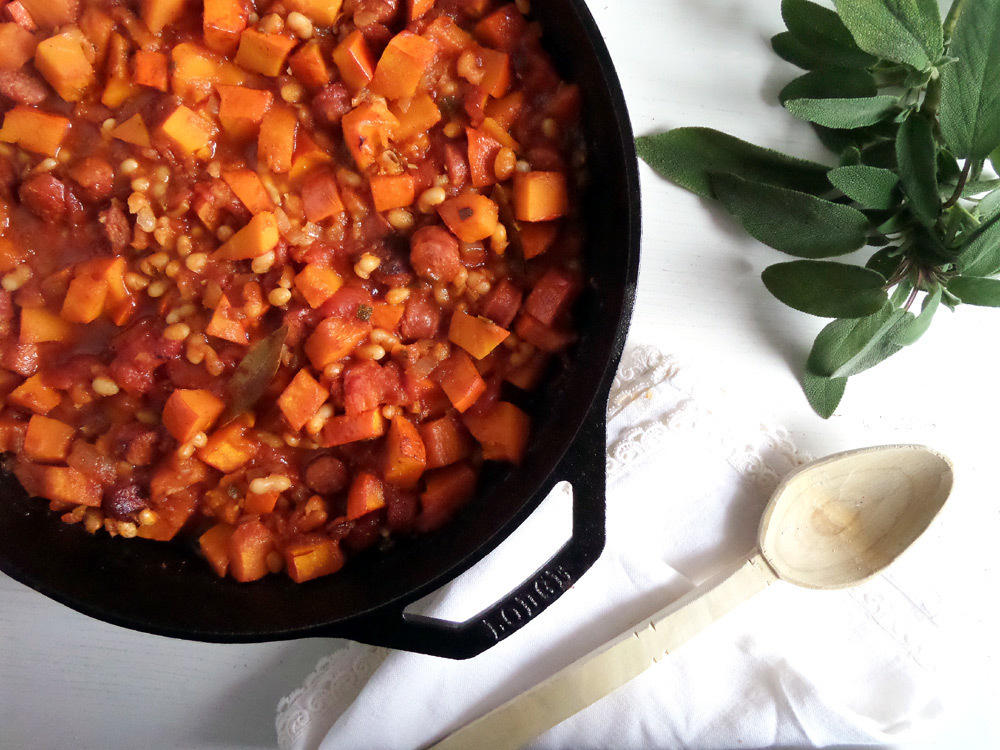 Ingredients
for 8 servings
1 tbsp olive oil
1 lb ground pork (or ground sausage)
1 cup diced onion
1 cup diced yellow pepper
2 tbsp tomato paste (I used more)
1 tbsp minced fresh garlic
1 tbsp chili powder
1 tbsp ground cumin
2 tsp dried oregano
4 cups low-sodium chicken broth
2 1/2 cups diced butternut squash
1 28 oz can diced tomatoes in juice
1 16 oz can red kidney beans, drained and rinsed
1 15 oz can black beans, drained and rinsed
1/2 cup chopped fresh cilantro
salt and pepper to taste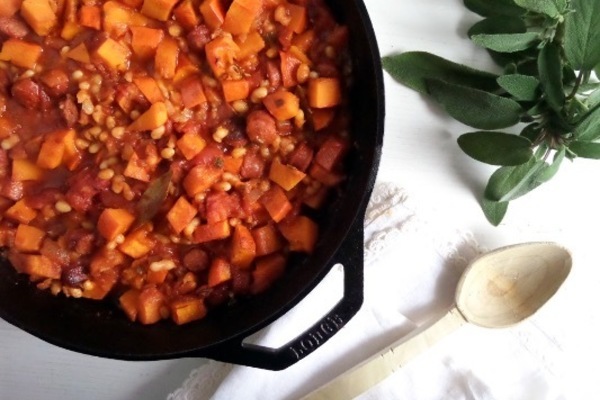 1. Heat oil in large pot (dutch oven) over med. Add pork and cook until browned and cooked through, about 10 mins. Add onions and bell peppers; sweat until they begin to soften, about 5 mins. Add tomato paste, garlic, chili powder, cumin and oregano; cook 1 min. Stir in broth, squash, tomatoes, kidney beans, and black beans. Bring stew to a boil, cover, and reduce heat to med-low. Simmer stew, stirring occasionally, until squash is fork-tender, 15 mins. Off heat stir in cilantro and season with salt and pepper.
main courses October 09, 2017 16:58
Author From Cusine at Home magazine
Share the recipe with your friends
No one has liked this recipe.
0 comments