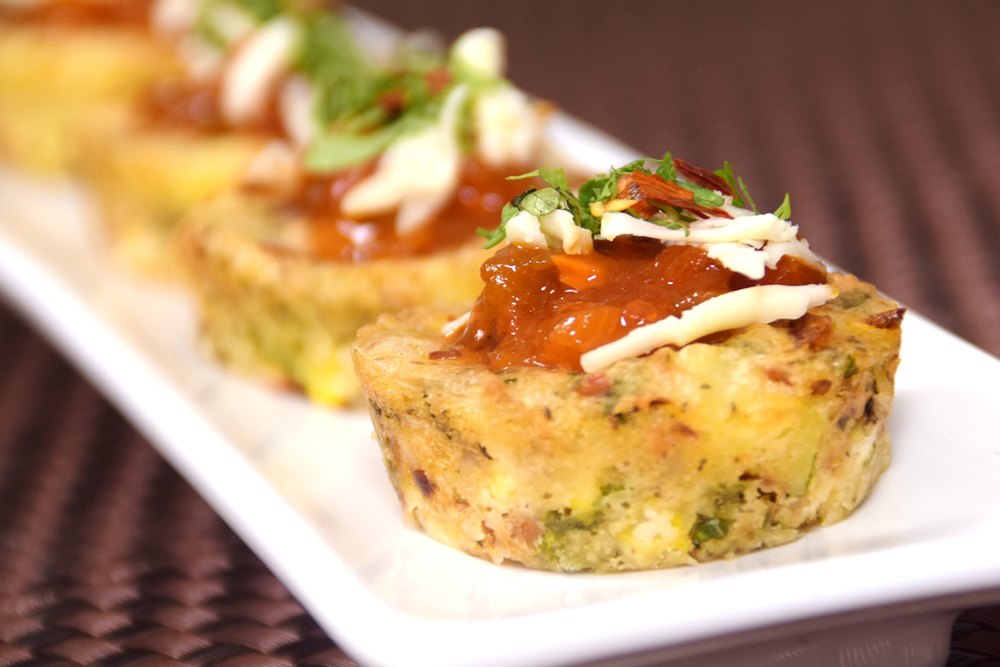 Video
1 Big size Potato(Chopped),
1 Cup Corn(Boiled),
2-3 Tbsp All Purpose Flour(Maida),
1 Cup Cheese,
1 Cup Milk,
1 Tbsp Butter,
2 Tbsp Coriander,
1 tbsp oregano,
2 Tbsp Chill Flakes,
1 Sachet Eno,
Salt to Taste.
Salsa Sauce, Cheese and Coriander for Garnishing.
Prep. Time → 10 min
Cook Time → 25 min
1. Take Potato, Corn, Maida, Chill Flakes, Oregano & Coriander in a bowl and mix all ingredients well.
Then add Butter, Cheese & Milk and mix all ingredient well.
After mixing add one Eno sachet in the batter and mix well.
After adding eno, muffin mixture becomes light & fluffy. Now grease muffin tray with butter.
Add muffin mixture in tray. Sprinkle chill flakes on muffins mixture.
Bake the mixture at 180*C for 20-25 minutes. After baking, cool muffins for 5 minutes.
Then put Salsa sauce, Cheese, Coriander on top for garnishing.
starters, easy muffin recipe, snacks, starter, tiffin box recipe, eggless muffins April 19, 2016 07:50
Share the recipe with your friends
No one has liked this recipe.
0 comments