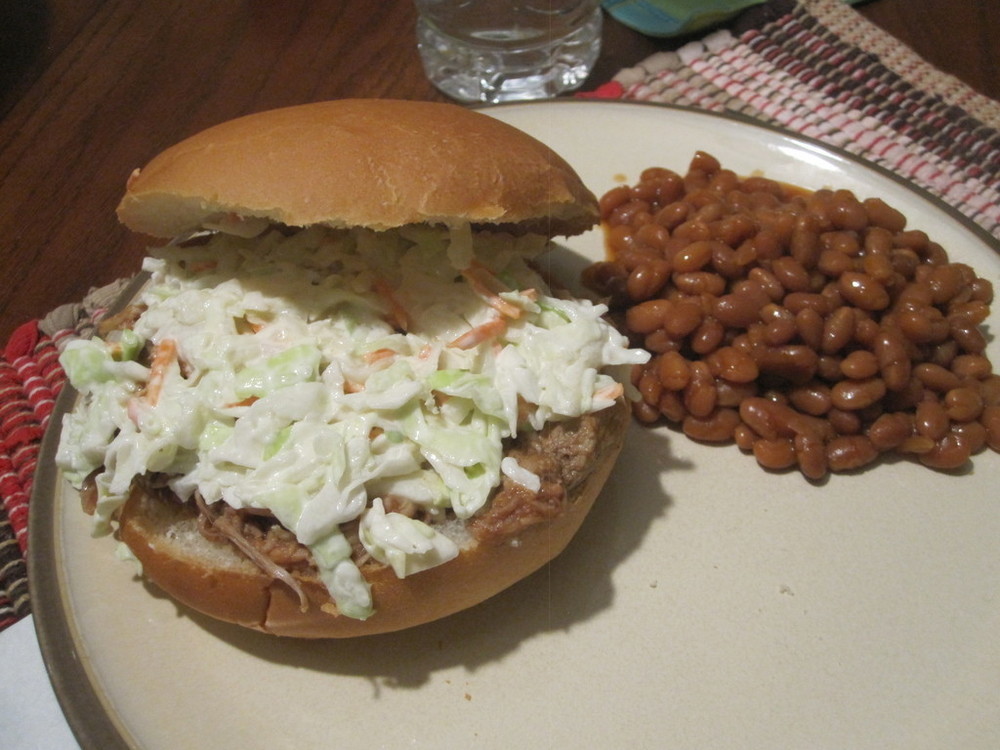 Ingredients
2/3 cup Worcestershire sauce
1/2 cup ketchup
1/4 cup firmly packed brown sugar
1/4 cup tomato paste
1 medium white onion, chopped
2 tablespoons yellow mustard
2 tablespoons white vinegar
1/2 cup BBQ sauce
3 1/2 pound boneless pork shoulder or pork tenderloin
1. In a 6 quart crock pot mix all ingredients except pork.
2. Once combined, add pork, turning to cover.
3. Cook on low for 8 to 10 hours. Remove pork and shred with 2 forks.
4. Return pork to crock pot and stir into sauce. To serve, spoon onto a bun.
5. **Recommend serving with coleslaw, baked beans, and a little extra BBQ sauce for the sandwich.
main courses, pork December 01, 2012 04:28
Share the recipe with your friends
No one has liked this recipe.
0 comments