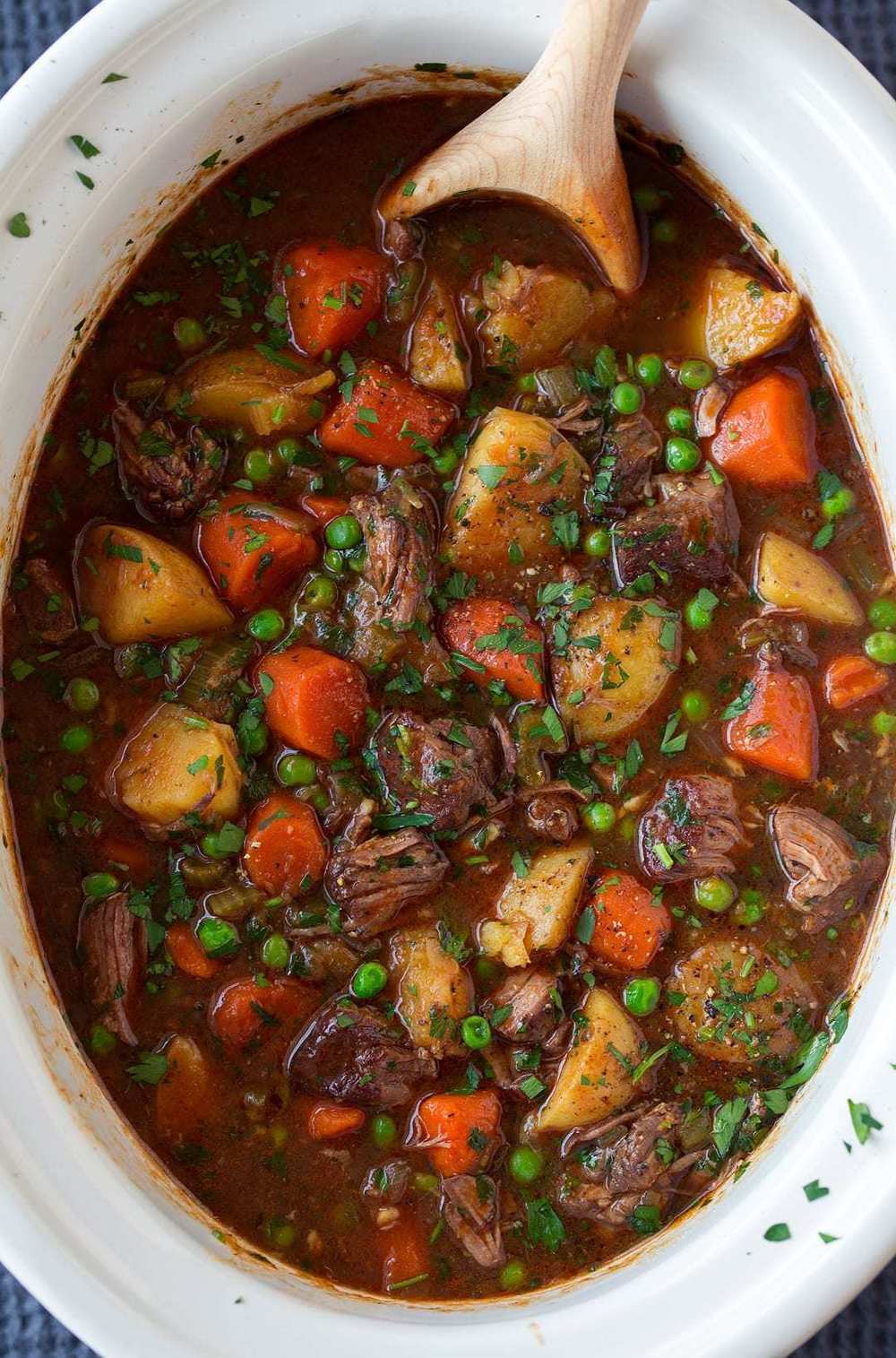 Ingredients
2 tbsp olive oil
2 1/2 lb sirloin roast, cut into 1 inch pieces
salt and pepper
1 lb baby red potatoes, quartered
4 carrots, cut into 1/2 inch thick slices
1 onion, diced
3 cloves garlic, minced
4 cups beef broth
1 small tin tomato paste
1 tbsp worcestershire sauce
1 tsp dried thyme
1 tsp dried rosemary
1 tsp smoked paprika
2 bay leaves
peas
1/4 cup all-purpose flour
parsley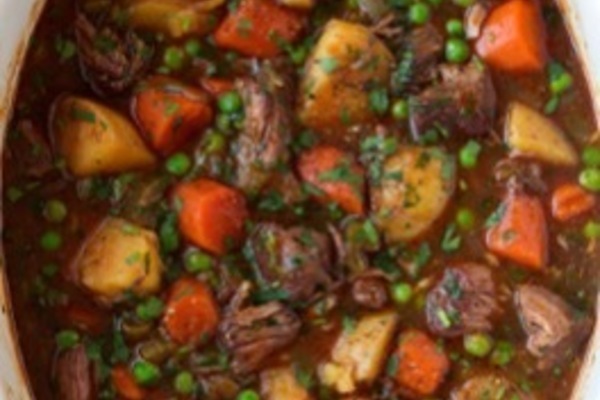 1. Heat oil in a large pot over med heat. Season beef with salt and pepper, to taste and cook until browned, about 2-3 mins.
2. Place beef, potatoes, carrots, and onion into slow cooker. Mix beef broth, garlic, tomato paste, worcestershire, spices, and bay leaves and then add to slow cooker. Cook on low heat for 7-8 hours or high heat for 3-4 hours.
3. Add peas. In a small bowl mix flour and 1/2 cup stew broth. Stir flour mixture into the slow cooker. Cover and cook on high for an additional 30 mins, or until thickened.
main courses September 12, 2019 00:25
Share the recipe with your friends
No one has liked this recipe.
0 comments