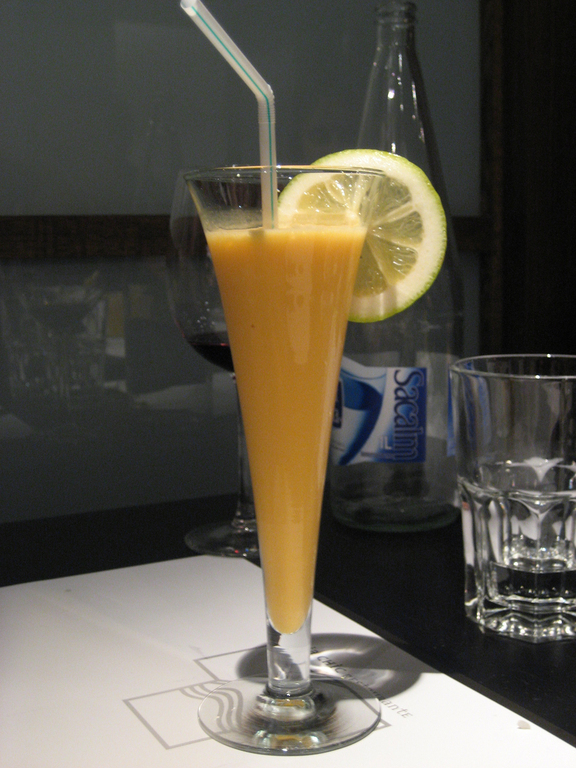 Video
Ingredients
for 30 personas
-Agua 500 ml
-Azúcar 350 gr
-Zumo de naranja 1L
-Zumo de limón 1 cl
-Claras 100 gr
-Ralladura de naranja
Prep. Time → 40 min
Cook Time → 5 min
1. 1.Hervir el agua con el azúcar durante 5 min.
2. 2.Añadir la ralladura de naranja y el zumo de naranja y limón.
3. 3.Lo juntamos todo y dejamos enfriar.
4. 4.Introducimos en la sorbetera y a mitad del proceso se añade las claras a punto de nieve y reservar en el congelador.
drinks December 09, 2013 20:30
Share the recipe with your friends
No one has liked this recipe.
0 comments