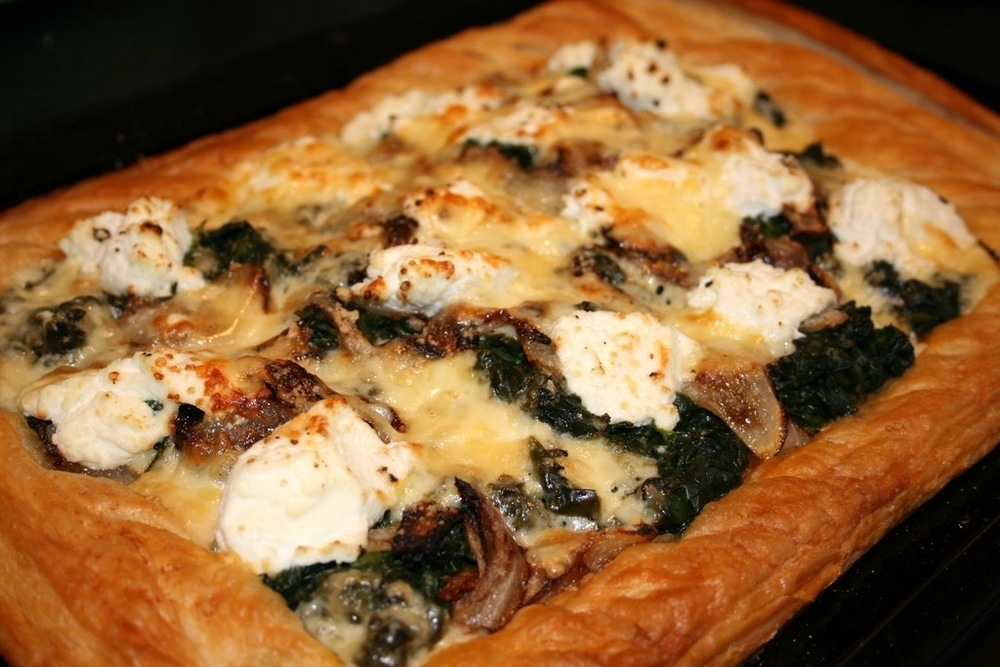 1 pack of ready-made puff pastry
400g of fresh spinach
1 onion
1 tbsp of sundried tomato paste
1 200g tub of ricotta soft cheese
50g of cheddar cheese, cut into small cubes
2 tbsp of finely grated Gran Padano cheese
1 tsp of olive oil
1 tsp ground nutmeg
Ground black pepper
Ground sea salt
Prep. Time → 20 min
Cook Time → 20 min
1. Pre-heat the oven to 200 degrees and grease a large baking tray
2. Finely chop the fresh spinach and wilt in a large pan until it reduces right down
3. Chop the onion in half and then slice each half into chunky slices (about 1cm thick each slice)
4. Fry the onion in the olive oil
5. Roll the pastry into a large rectangle, then using a sharp knife, score a smaller rectangle shape in the centre of the pastry
6. Spread the sun-dried tomato paste into the centre rectangle, taking care to spread it right to the edges of the lines
7. Squeeze any excess water out of the spinach, using a slotted spoon and then spoon the spinach on to the sun-dried tomato paste
8. Sprinkle the nutmeg over the spinach and scatter over the fried onion slices
9. Place spoonfuls of the ricotta onto the spinach and then scatter over the cubes of cheddar cheese
10. Sprinkle over the salt, pepper and then gran padano
11. Carefully score lines into the crust around the edge of the tart and place in the oven for 20 minutes.
12. Serve with steamed french beans or a green salad.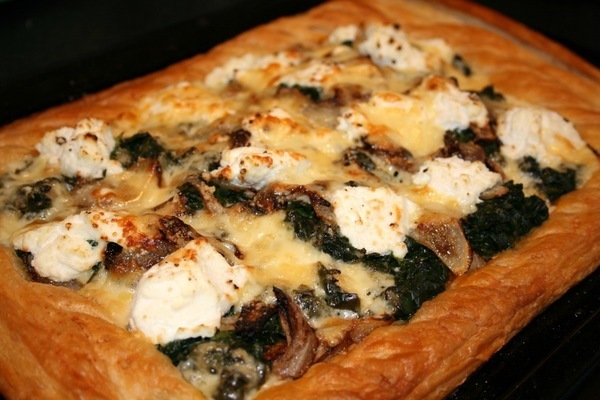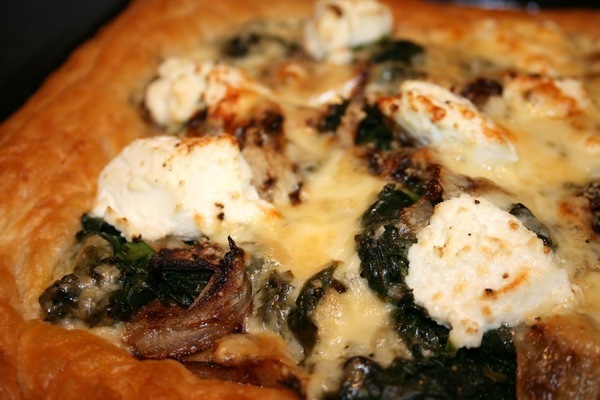 main courses August 28, 2013 20:03
Author Sarah Holmes
Share the recipe with your friends
No one has liked this recipe.
0 comments