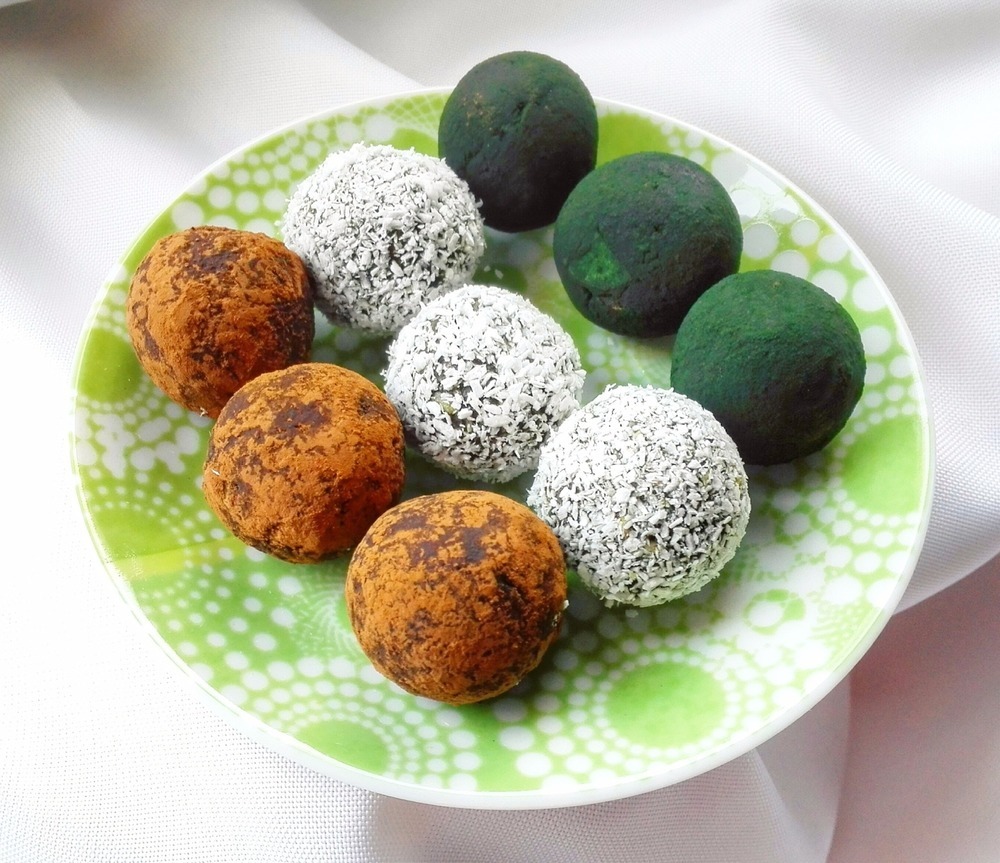 ½ cup of dates
1/2 cup of shredded coconut
½ cup of nuts of your choice (Cashew nuts in my case)
2-3 tablespoons of cocoa or cacao powder
2-3 tablespoons of spirulina
Some drinking water to soak the dates
1. Soak your dates in water for a few hours. Then take them out of the water, put them in the food processor and mash them well. Add your spirulina and your cocoa/cacao powder and mix everything well. Then add the shredded coconut and the nuts and process again. Your mixture should look something like dough. Add some of the date water or some more shredded coconut if needed, and process again.
2. Start shaping small balls out of the mixture and roll them in some shredded coconut, cocoa powder or spirulina powder.
3. Put them in the fridge for a few hours, although you can eat them straight away. However, they taste better the longer they stay in the fridge.
desserts, chocolate, coconut, dates, gluten-free, nuts, raw, sweet, truffles, vegan, raw truffles, spirulina October 17, 2016 17:45
Author myhealthydessert.com/vegan...
Share the recipe with your friends
No one has liked this recipe.
0 comments