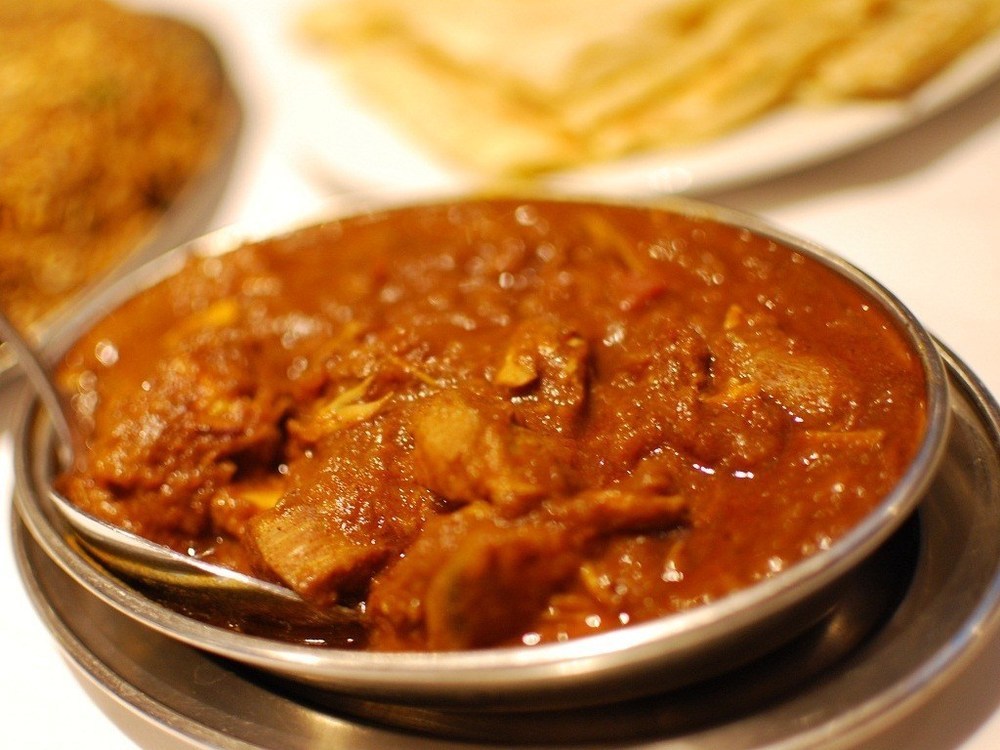 30 gms ghee
1 onion chopped
2 cloves garlic crushed
4 green chillies cut lengthways into thin strips and seeds removed
1 tbsp ground turmeric
1 tbsp ground coriander
1 1/2 kgs chicken pieces
2 1/2 cupes coconut milk
2 tbsp coconut cream
2 tbsp fresh lime juice
Prep. Time → 25 min
Cook Time → 35 min
1. Melt ghee in a frying pan, add onion, garlic, chillies, turmeric and coriander. Saute for 2 minutes.
Add chicken pieces and coconut milk. Bring to boil, reduce heat to low, cover, simmer for about 45 minutes or until the chicken is tender.
Add coconut cream and lemon juice, simmer uncovered for 5 minutes.
main courses, chicken curry, chicken recipe, sri lankan chicken recipe May 24, 2017 06:32
Author https://hungryforever.com/recipe/...
Share the recipe with your friends
No one has liked this recipe.
0 comments