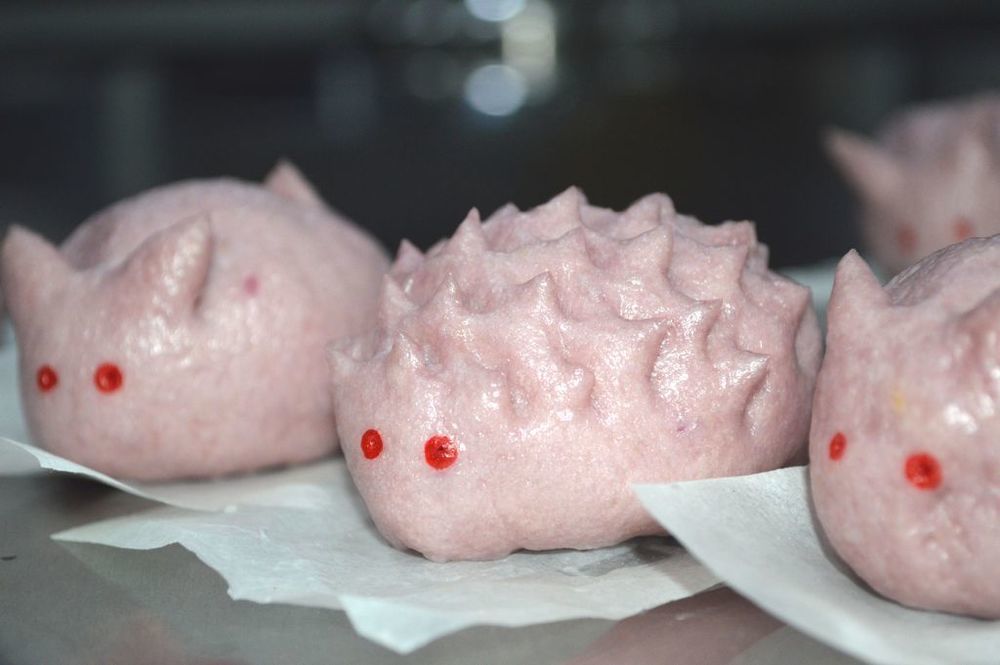 Ingredients
Water 200g
Yeast 6g
Castor Sugar 50g
Pau Flour 500g
Vegetable oil 20g
Purple Sweet Potato (Steam cooked and mashed) 120g
Prep. Time → 10 min
Cook Time → 17 min
1. Mix water and dry yeast in a mixing bowl.
2. Then, add in castor sugar, pau flour, mashed purple sweet potato and shortening.
3. Knead into smooth dough.
4. Cover and rest for 5 minutes.
5. Roll dough into rectangular shape, fold the dough 1/3 from the inner edge and 1/3 from the outer edge.
6. Roll into rectangular shape. Brush the surface with water.
7. Roll the flat dough sheet from the edge into round cylinder shape.
8. Divide it into 16 pieces.
9. Place the bun on the grease proof paper. Cover and rest for another 15 minutes.
10. Steam the bun for 10 minutes.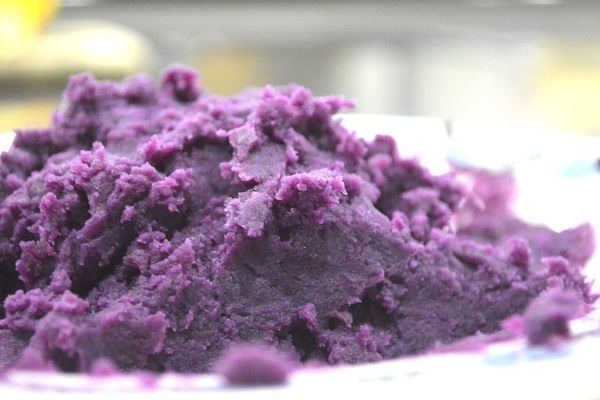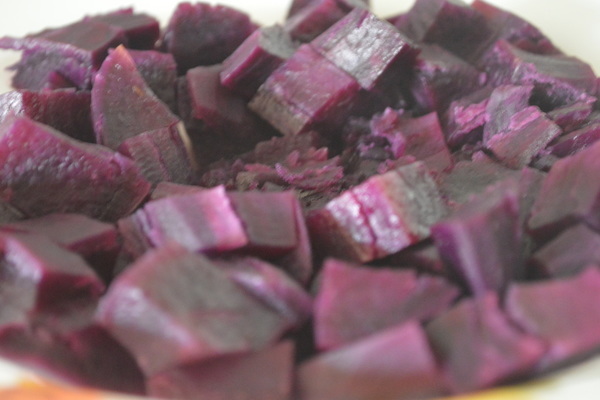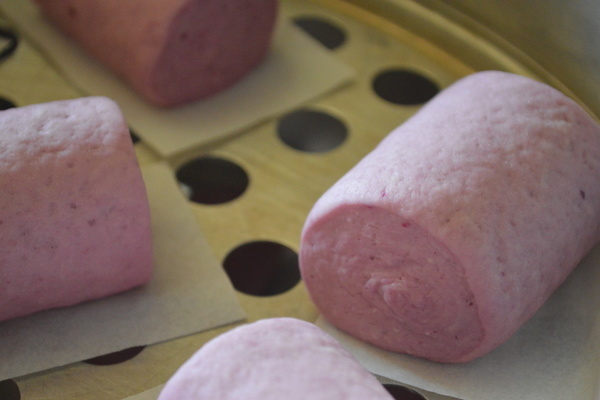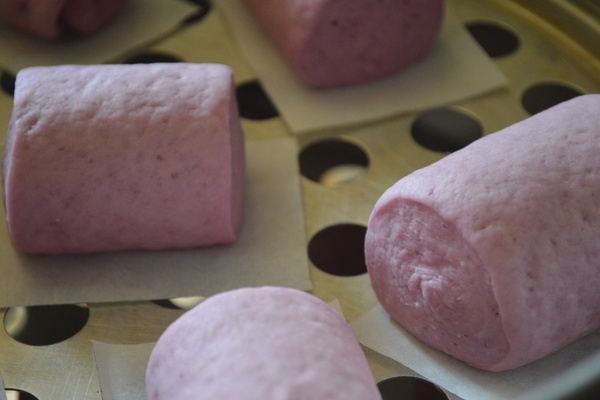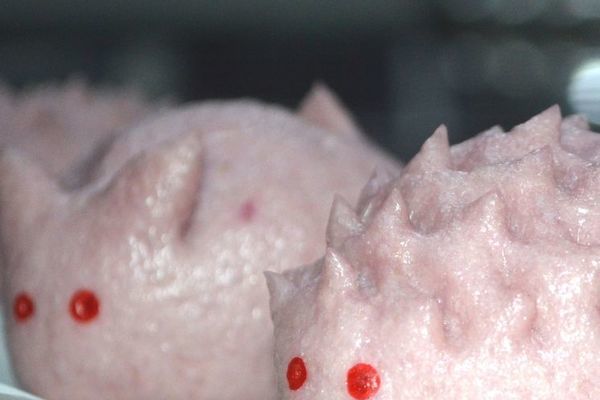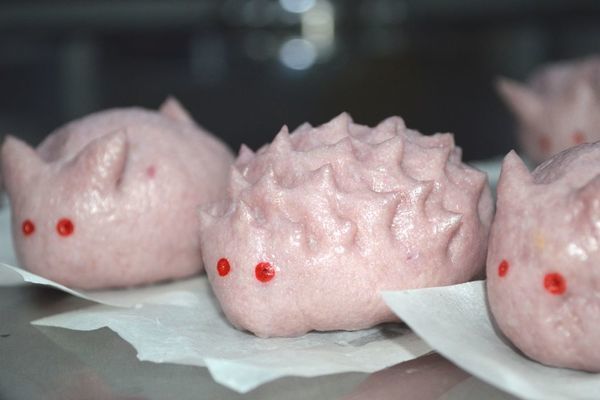 side dishes, potato, purple, steamed, sweet potato, bun, man tao June 03, 2013 04:10
Share the recipe with your friends
No one has liked this recipe.
0 comments