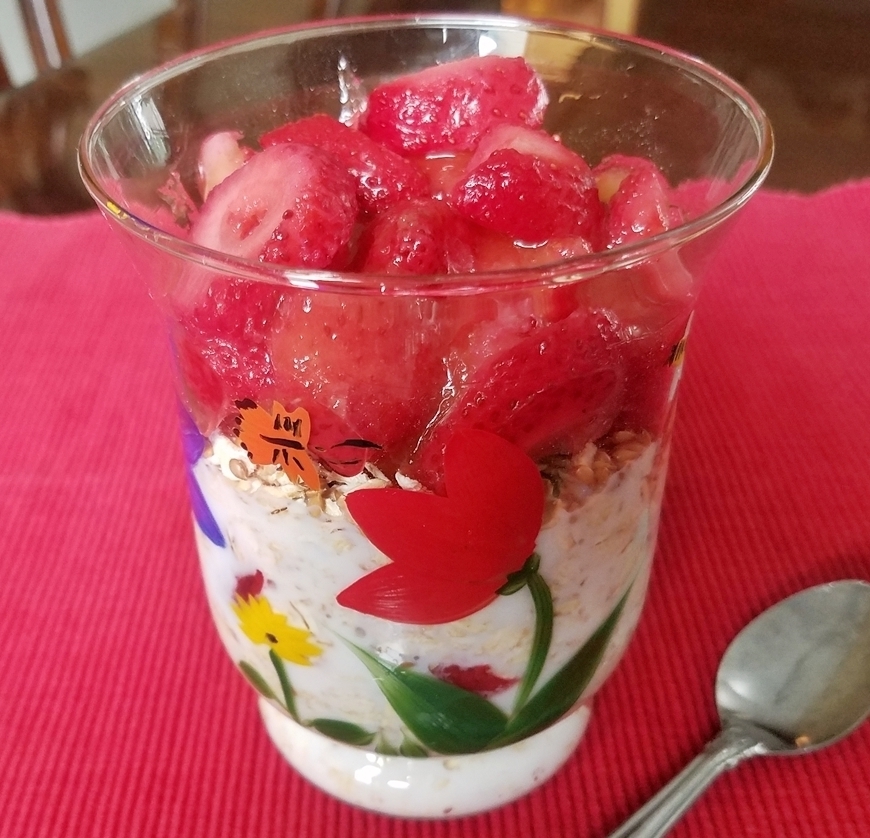 Ingredients
for one serving
1 Cup Quick Cooking Oats
1 Cup Strawberries, sliced
1/4 Cup Honey
2 Tablespoons Flaxseed
1 Cup Milk (I use 2%, but low fat milk can be substituted)
Prep. Time → 5 min
Cook Time → 0 min
1. In a container of your choice, place 1/2 cup oats, 1 Tablespoon of the flaxseed, 1/2 cup milk, 1/2  cup sliced strawberries and 1/8 cup honey.
Repeat layers and refrigerate for several hours or overnight.  One serving.
2. http://www.cleanfreshcuisine.com/?p=4309
main courses, antioxidant, breakfast, cleanfreshcuisine, flaxseed, healthy, honey, lowfat, oats, strawberries, vegetarian, vitaminpacked, overnightoats, highprotein March 20, 2017 21:28
Share the recipe with your friends
No one has liked this recipe.
0 comments