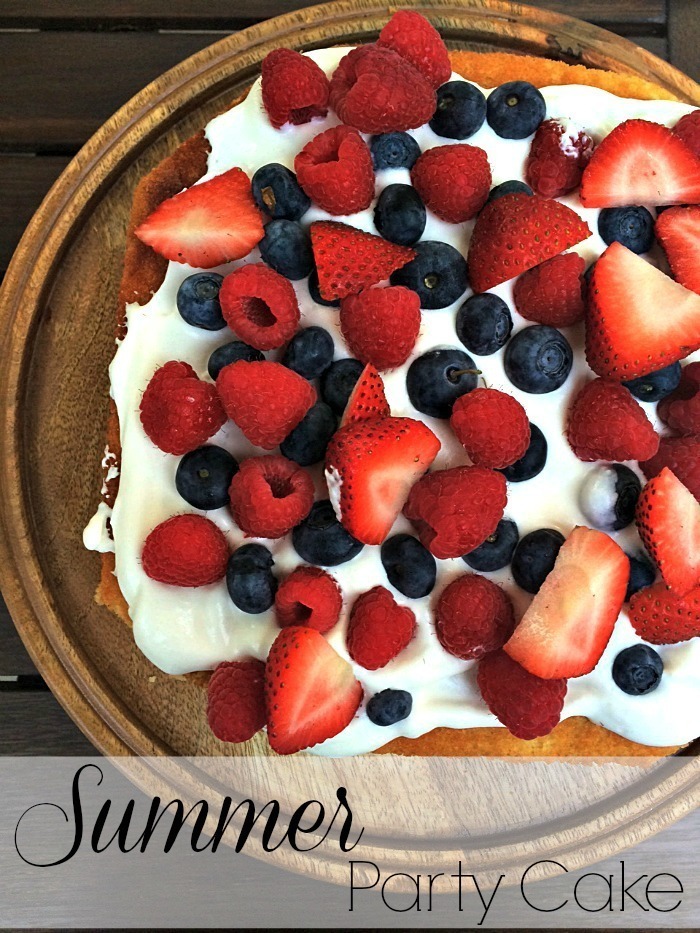 Ingredients
1 1/2 sticks unsalted butter, softened
2 3/4 cups all-purpose flour
1 1/4 cups granulated sugar
1 tablespoon baking powder
1/2 teaspoon fine sea salt
3/4 cup whole milk, room temperature
3 large eggs, room temperature
1 tablespoon pure vanilla extract
3/4 cup heavy cream
2 tablespoons sugar
Summer berries, to top
1. Preheat the oven to 350°. Line a 9-inch-square baking pan with foil, allowing 2 inches of overhang on two sides.
2. In a large bowl, using a mixer at low speed, mix the flour, granulated sugar, baking powder and salt. Add the 1 1/2 sticks of butter, milk, eggs and vanilla and beat at medium speed until smooth, 1 to 2 minutes. Spread the batter in the pan and bake for about 45 minutes, until a toothpick inserted in the cake comes out clean. Let cool on a rack, then cover with foil and let stand at room temperature for awhile.
3. In a large bowl, using a hand mixer, beat the cream with the sugar at high speed until firm, 1 to 2 minutes. Unmold the cake; peel off the foil. Top with the whipped cream. Pile the berries on top and serve.
desserts, cake February 25, 2016 01:23
Author a-life-from-scratch.com/
Share the recipe with your friends
No one has liked this recipe.
0 comments