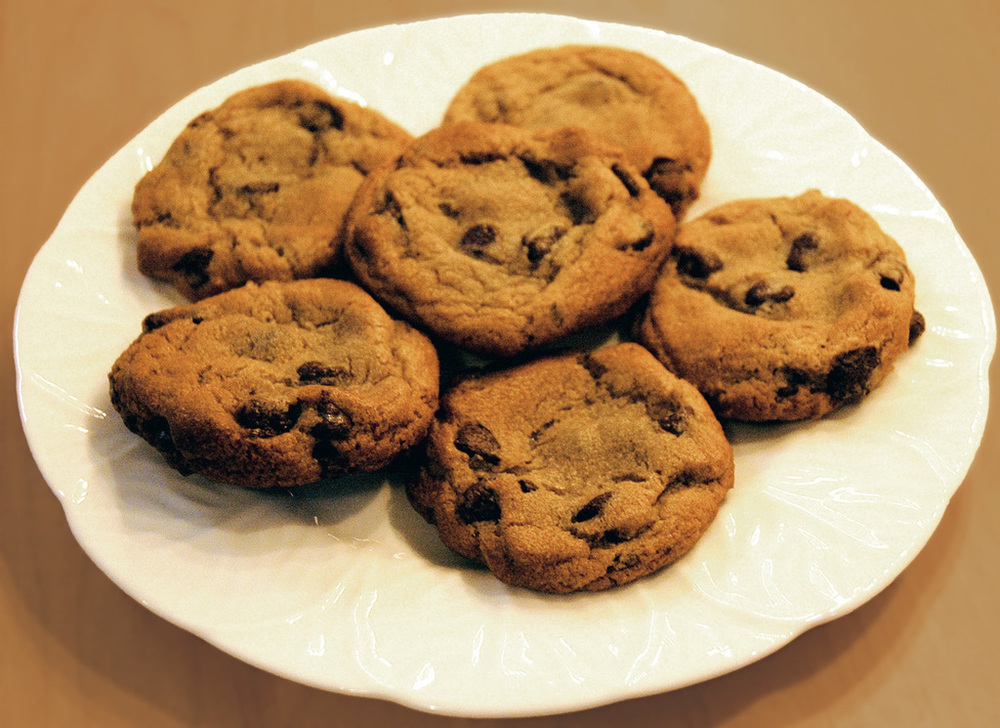 Ingredients
for Makes 6-12 cookies
100g / 3.5oz unsalted butter, softened, plus extra for greasing
100g / 3.5oz caster sugar
2 tbsp sunflower oil
100g / 3.5oz soft dark brown sugar
1 free-range egg, beaten
1/2 tsp vanilla essence
200g / 7oz plain flour, plus extra for dusting
1/2 tsp salt
1/2 tsp baking powder
100g / 3.5oz dried sour cherries, soaked
2 tbsp cherry brandy
40g / 1.5oz flaked almonds
75g / 2.5oz roasted hazelnuts, chopped
100g / 3.5oz white chocolate, broken into small pieces
100g / 3.5oz dark chocolate, broken into small pieces
Prep. Time → 30 min
Cook Time → 20 min
1. Cooking Method
1.Preheat the oven to 200C/400F/Gas 6.
2.Place the butter and the caster sugar into a bowl and beat together until light and creamy.
3.Add the sunflower oil and brown sugar and fold through to combine.
4.Add the egg and vanilla essence and mix well.
5.In a separate bowl, mix together the flour, salt and baking powder.
6.Add the flour mixture to the butter and sugar mixture and mix well to form a dough.
7.Add the cherries and brandy and fold into the dough.
8.Fold in the almonds, hazelnuts and the white and dark chocolate pieces.
9.On a floured work surface, carefully roll out the dough to 1cm/?in thick.
10.Using the cookie cutter of your choice, cut out 8-16 cookies (depending on the size of the cutter).
11.Place the cookies onto a greased baking tray (not to close together as they will spread). Place into the oven to bake for 15 minutes, or until golden-brown and cooked through.
12.Remove from the oven and leave to cool on the trays for 8-10 minutes, then transfer to a wire cooling rack to cool completely.
desserts October 23, 2012 08:50