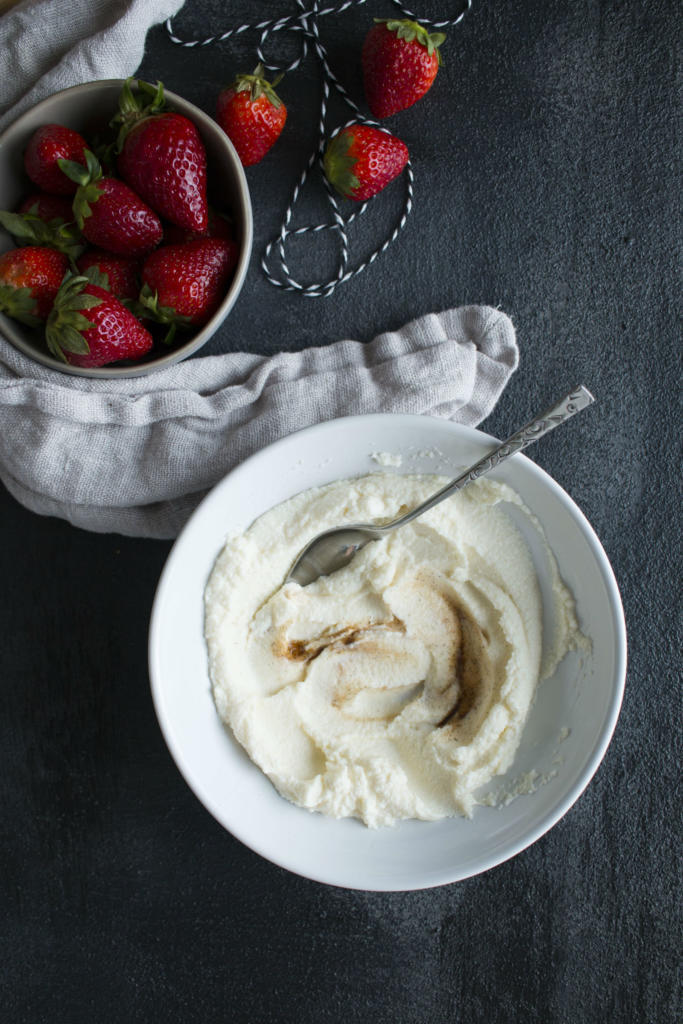 Ingredients
- 1 sheet of puff pastry, cut into 3 1/2" - 4" squares
- 3/4 cup finely diced strawberries
- 1/2 tsp sugar
- 3/4 cup ricotta
- 1 1/2 tbsp sugar
- 1/2 tsp vanilla bean paste or vanilla extract
- 1 egg
- coarse sugar
1. Mix the diced strawberries and sugar (1/2 tsp) in a small bowl and allow to sit for 5 minutes. In a separate bowl, combine the ricotta with the sugar (1 1/2 tbsp) and the vanilla bean paste.
2. Prepare an egg wash by whisking the egg with a splash of water. Line a sheet pan with tin foil and coat with a bit of cooking spray.
3. Fill each square with about 2 tsp of ricotta filling and about a tsp of strawberries leaving at least a 1/4" border. Brush some egg wash along the edges of the puff pastry and seal them into triangles. Use a fork to press down along the edges. Brush the tops with egg wash and sprinkle with lots of coarse sugar.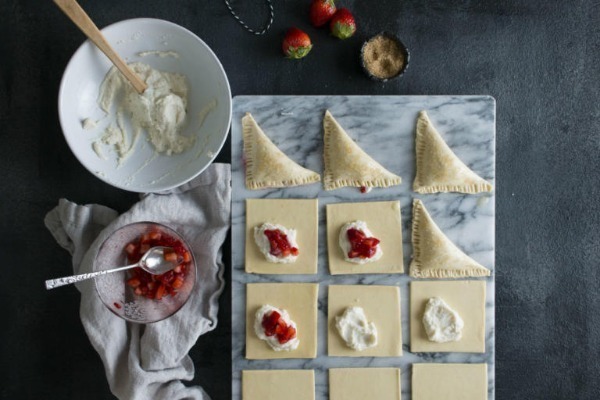 4. Transfer the bourekas to the prepared sheet pan and place in the freezer for at least 30 minutes. At this point you can transfer them to ziplock bags and keep frozen until you're ready to bake them.
5. Pre-heat the oven to 400˚F and bake until golden brown and flakey, about 18-20 minutes.
desserts, cheese, dairy, holiday, jewish, ricotta, sweet, boureka, shavuot June 07, 2019 02:55
Share the recipe with your friends
No one has liked this recipe.
0 comments