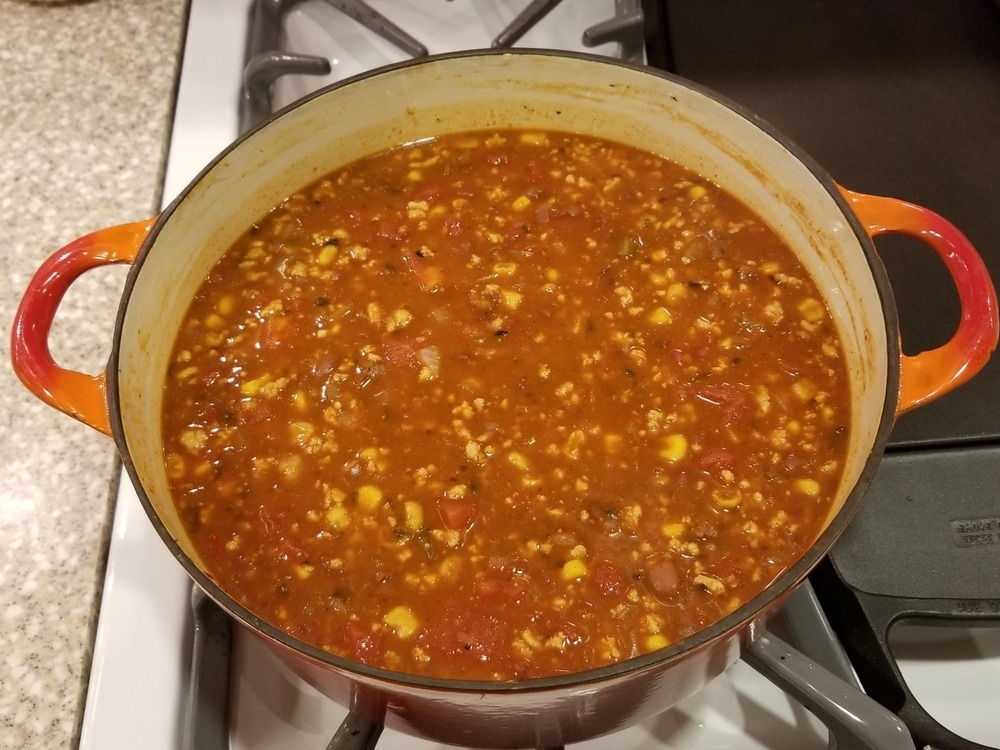 Ingredients
for 12 1-cup servings
1 lb extra lean ground beef or chicken
1 onion, finely chopped
3 cans (15.5 oz) mild chili beans, undrained
1 can (14.5 oz) diced tomatoes, undrained
1 can (14.25 oz) corn, undrained
1 can (8 oz) tomato sauce
taco seasoning for 1 lb meat
1.5 C water
Prep. Time → 5 min
Cook Time → 25 min
1. In a large pot, brown and drain meat.
2. Add taco seasoning, stir and cook 2 minutes longer.
3. Add remaining ingredients.
4. Bring to boil, reduce heat and simmer for at least 5 minutes while stirring occasionally.
5. Serve over cooked yellow rice with your favorite tortilla chips or El Milagro Totopos (available at ALDI) for a sumptuous meal.
main courses, beef, chicken, mexican, soup October 17, 2018 03:08
Author Sherry McBride