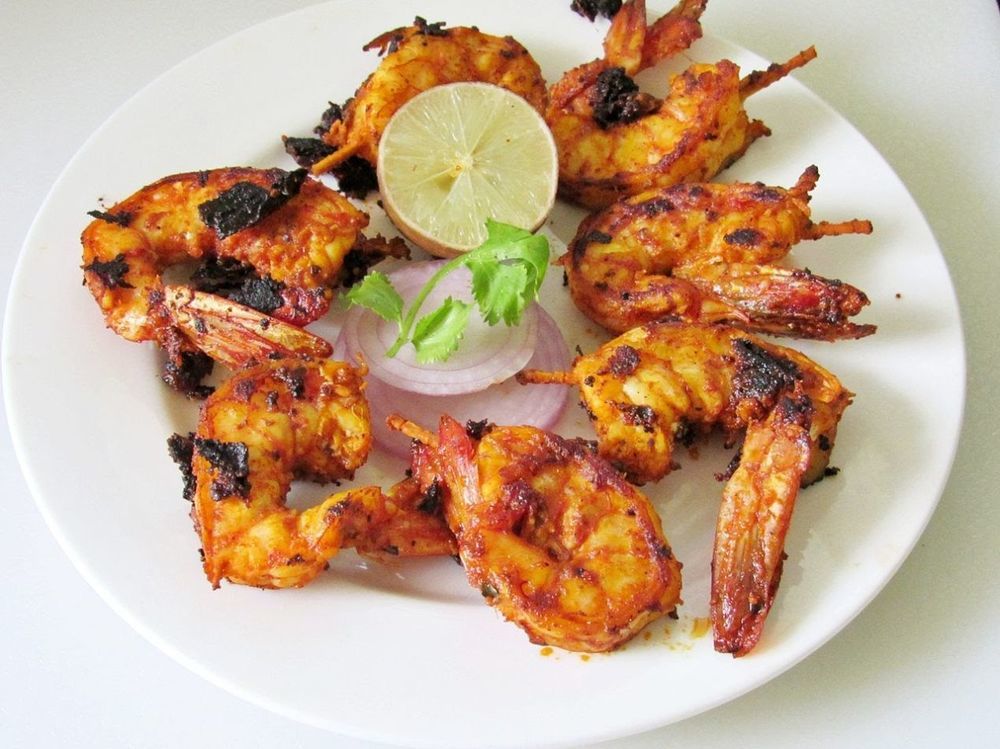 Ingredients
1/2 kg Prawns
Salt to taste
1/2 tsp Turmeric powder
1/2 tsp ginger garlic paste
1/2 tsp Garam masala powder
2 tsp tandoori masala
2 tsp Oil
Prep. Time → 15 min
Cook Time → 15 min
1. Wash the prawns nicely.
Mix all the masalas in a bowl and make a paste.
Coat the prawns with this masala paste.
Keep covered with a cling wrap for 2-3 hours.
Heat a pan.
Add a little oil.
Put the prawns in skewers.
Grill the prawns on both the sides for 2 minutes on each side.
Serve hot.
side dishes, prawn, recipe, seafood, sidedish January 31, 2018 09:06
Author https://hungryforever.com/recipe/...
Share the recipe with your friends
No one has liked this recipe.
0 comments