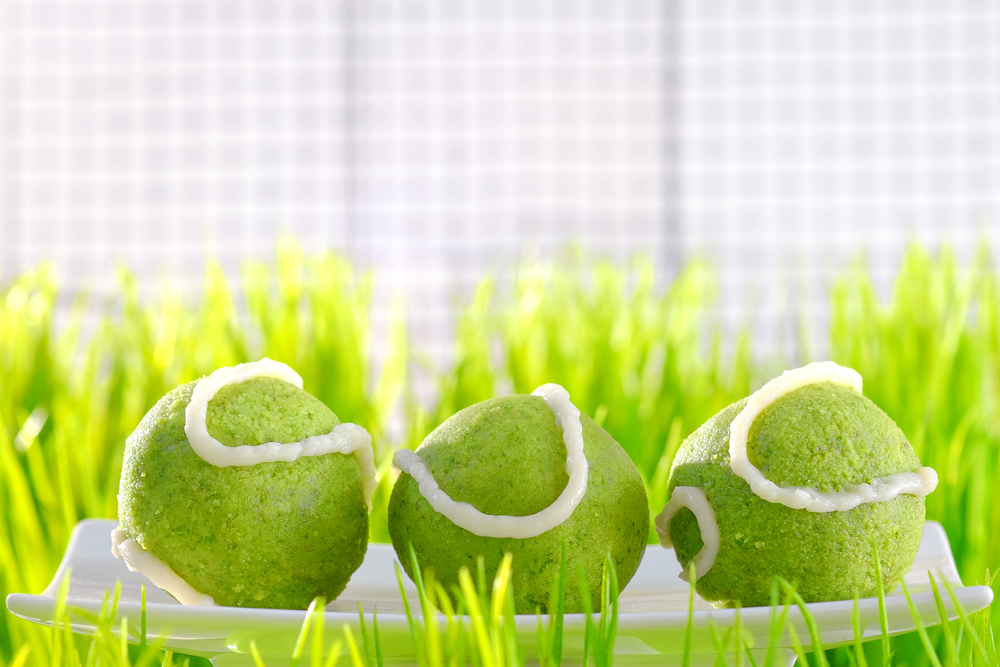 For the Batter
3 eggs
1 tsp. vanilla extract
200ml/6.75fl oz maple syrup
70g/2.5oz fresh spinach
187.5ml/6.25fl oz coconut oil
30ml/1fl oz lemon juice
312g/11oz gluten-free flour
12g/0.5oz baking powder
1/4 tsp. baking soda
1/2 tsp. salt
125ml/4fl oz coconut milk
For the Frosting
1.25 tbsp. cornstarch
125ml/4fl oz coconut milk
30ml/1fl oz maple syrup
1 tsp. vanilla extract
Prep. Time → 75 min
Cook Time → 25 min
1. Preheat oven to 175C/350F.
Prepare a 9x13 baking pan. Line with parchment paper and brush with coconut oil.
Puree spinach, lemon juice, maple syrup, vanilla extract, and coconut oil in a blender.
Beat eggs in a bowl. Whisk in spinach puree mixture.
Whisk gluten-free flour, baking powder, baking soda and salt in a separate bowl.
Sift the flour mixture into the wet ingredients. Mix well.
Pour this batter into the prepared baking pan.
Bake for 25 miutes.
Let cool then break the cake into a coarse crumb. Put in the food processor together with the coconut milk and pulse until smooth.
Form into balls and refrigerate for at least an hour to set.
Make the frosting. Combine all ingredients in a saucepan and set over low heat, whisking continuously until thick.
Allow frosting to cool then transfer into a piping bag with a fine tip.
Pipe tennis ball lines onto each cake ball.
desserts, dairy-free, gluten-free, lunch, recipes, snack, starters, vegetarian September 21, 2017 08:58
Author mynutricounter.com/tennis-...
Share the recipe with your friends
No one has liked this recipe.
0 comments