Ingredients
250 gr butter , 1 whole egg and one yolk, 200 gr. powdered sugar, 500 gr. flour, grate the lemon rind, jam of your choice.
Prep. Time → 15 min
Cook Time → 10 min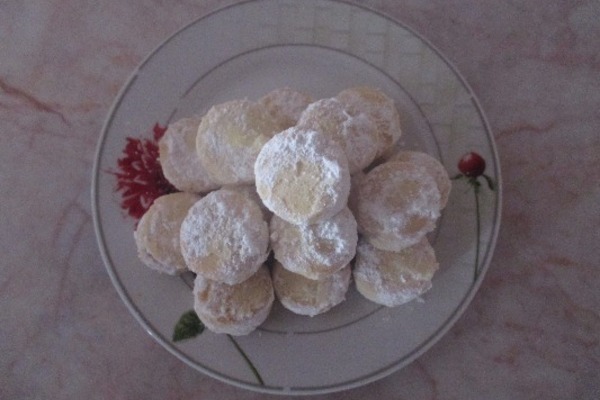 1. Favorite pastries for holidays, celebrations, best Vanilice. A very simple recipe for good old, grandmother's vanilice. Vanilice is very easy to make, got the dough, we cut into small circles and bake. At the end of them together with your favorite jam, jam and rolled in powdered sugar. The most beautiful home vanilice, cheap cookies that can match to stand, and every next day vanilice nicer and juicier.
2. Margarine, which previously stood at room temperature to be a little whip foamy, add 1 whole egg and yolk, 100 gr. powdered sugar and lemon zest. Gradually add the flour, the best is all confused and merge manually. On the desktop develop the dough thickness of 5 millimeters and small mold remove the cookies. Stow in a baking pan and bake at 200 c. 10-15 minutes. Finished cookies leave to cool, then fill them with jam and connect two pieces. At the end of vanilice roll in powdered sugar.
desserts, vanilice, vanilice pastries recipe, vanilice with jam, cookies vanilice August 09, 2016 08:16
Author receptikrofnepita.com/
Share the recipe with your friends
No one has liked this recipe.
0 comments