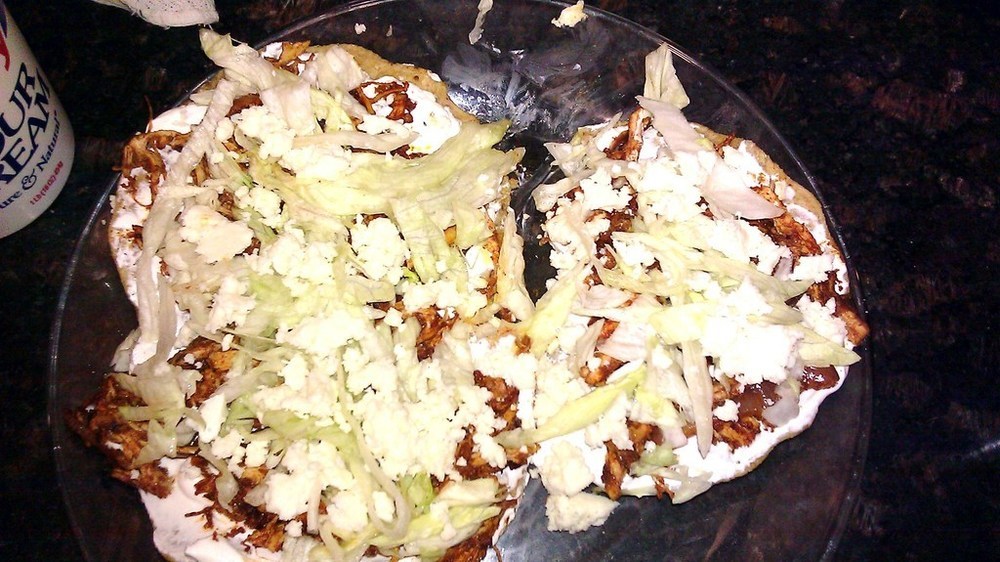 1 medium size chunk of lifter meat (carne para desebrar) you can also use one shredded chicken breast.
1 pack of beef chorizo (I prefer beef chorizo but you can also use pork).
One (7oz. can) of Chipotle Peppers in adobo sauce
1 onion
Tostadas
1 (14 oz. tub) of Sour cream
Lettuce for your tostada topping (shredded).
Queso fresco (Mexican Cheese) also as a topping
Prep. Time → 10 min
Cook Time → 40 min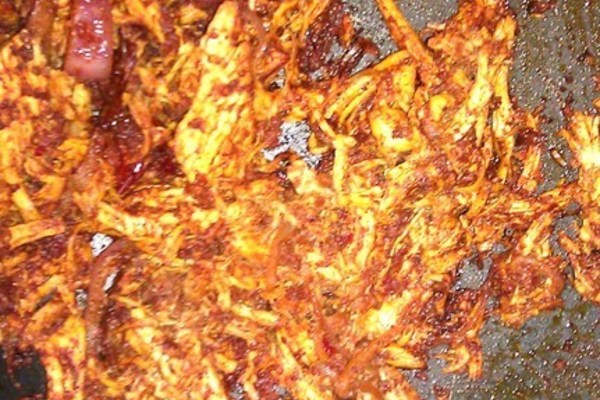 1. In boiling salted water, boil the lifter meat chunk or chicken breast with ½ of the onion...
2. Once boiled and cooked remove from the water and shred the meat/chicken.
3. In a skillet over medium heat, cook the chorizo with the other ½ of the onion cut in circles or strips.
4. Once it has been cooked well, add the shredded meat and the chipotle peppers and adobo sauce.
5. Make sure you only add 2 or 3 peppers for this dish is very spicy and throw all the adobo juice in there as well.
6. Mix very well, turn fire off.
7. Spread a medium thick amount of sour cream on your tostadas.
8. Top them off with the meat mixture.
9. Then top it with lettuce and finally the Queso Fesco. Enjoy!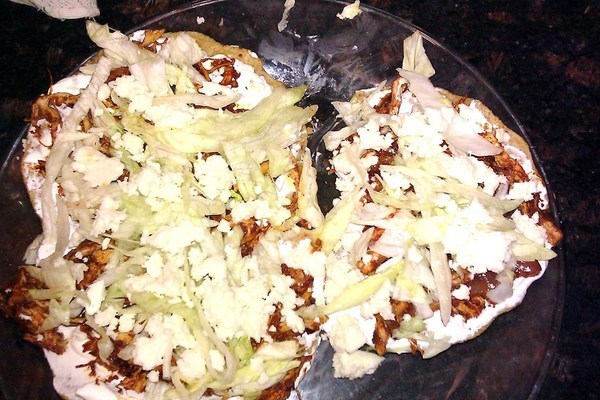 main courses, mexican, spicy, tostadas May 29, 2013 03:38
Author Thanks Ms. Silvia Cortez-Fonteno!
Share the recipe with your friends
No one has liked this recipe.
0 comments