500g plain flour
9g salt
1 tspn sugar
10g dried yeast
400ml warm water
3 tbsp olive oil
2 tspn tomato paste
3 garlic cloves finely chopped
1 tbspn chopped basil (optional)
Prep. Time → 90 min
Cook Time → 20 min
1. Put the flour into the mixing bowl, add salt, sugar and yeast and 3/4 of water. Mix together until all comes together slowly adding rest of the water and knead it for about 10-15 min until dough is elastic and comes off your hand.
Dough should be soft(if its to hard add more water if its to loose add more flour)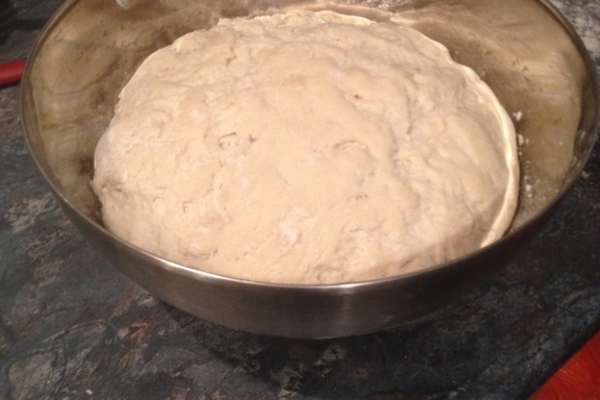 2. Put the dough into bowl, sprinkle some flour on top, cover bowl with damp cloth and leave it in a very warm place (30-35°C oven) until it triples in size.
3. When its done take it out, and mix in garlic, tomato paste and basil.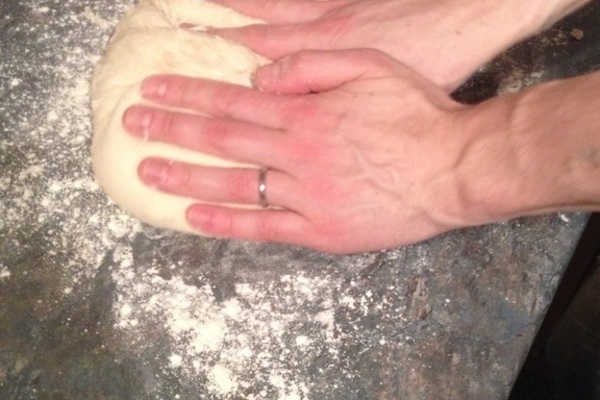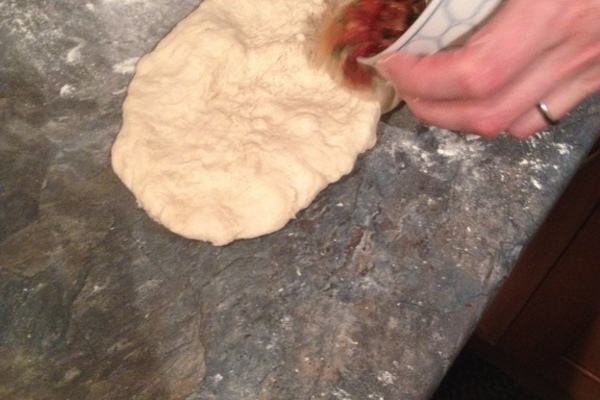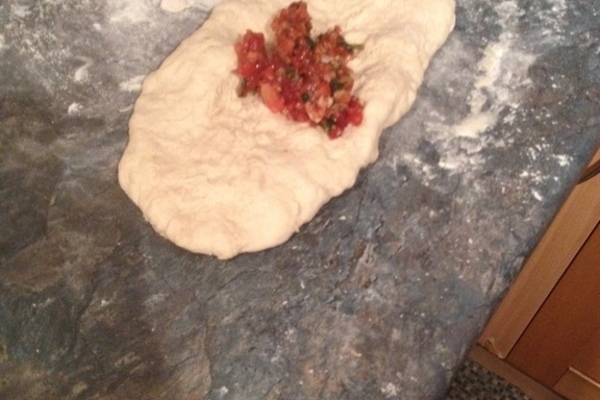 4. Rip off small pieces of dough and roll into dough sticks about thumb thick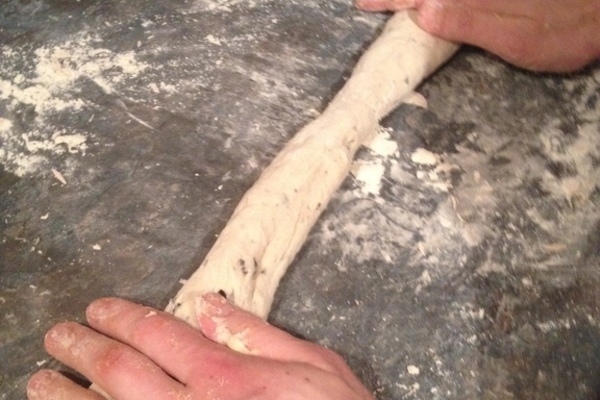 5. Place breadsticks on greaseproof paper layered(or slightly greased) baking tray and bake preheated oven in 190°C for about 10-15min.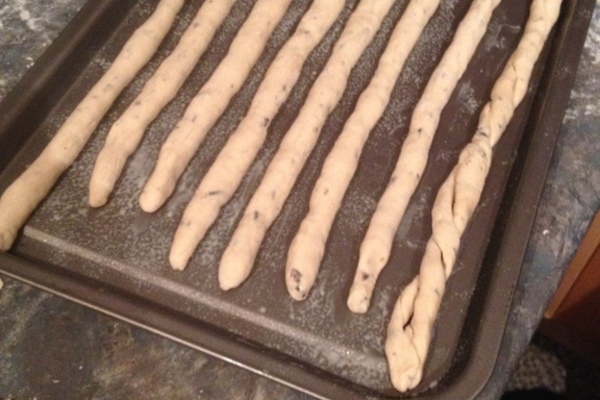 6. If you want it to be shiny take it out 5min before end of baking and brush it with mixture of water, egg white and a bit of flour
appetizers, appetizers, bread, easy, italian, breadsticks January 05, 2014 18:22
Author Artur