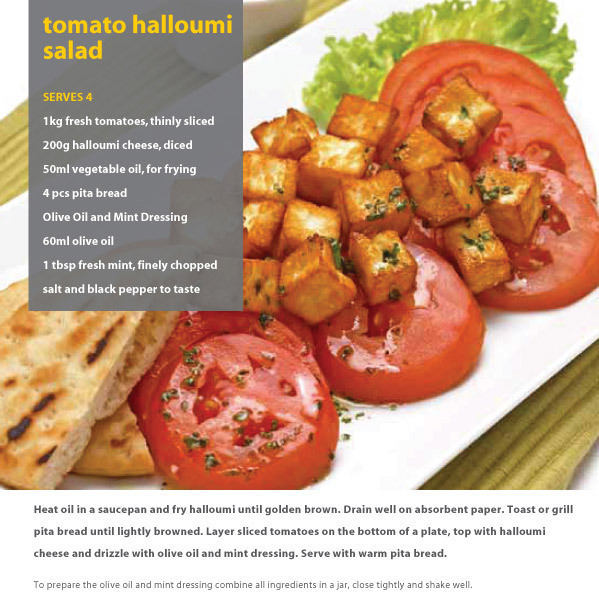 1kg fresh tomatoes, thinly sliced
200g halloumi cheese, diced
50ml vegetable oil, for frying
4 pcs pita bread
Olive oil and Mint Dressing
60ml olive oil
1 tbsp fresh mint,finely chopped
salt and black pepper to taste
Prep. Time → 10 min
Cook Time → 5 min
1. Heat oil in a saucepan and fry halloumi until golden brown. Drain well on absorbent paper.
2. Toast or grill pita bread until lightly browned.
3. Layer sliced tomatoes on the bottom of a plate, top with halloumi cheese and drizzle with olive oil and mint dressing .
4. Serve with warm pita bread.
starters, halloumi, salad, tomato July 14, 2014 15:16
Author louishotels.com/
Share the recipe with your friends
No one has liked this recipe.
0 comments