Ingredients
for 4 PORCIONES
1/2 taza de pan molido
1/2 taza de leche
800 g de carne molida de pollo
1 taza de cebolla picada finamente
1/2 taza de hojas de cilantro picadas finamente
1 chile verde, picado finamente
1/4 de taza de aceite
1 diente de ajo picado
8 tomates verdes picados
Chiles chipotles adobados al gusto, picados
Sal
1. Combina el pan molido con la leche. Agrega la carne molida de pollo, la mitad de la cebolla, sal, el cilantro y el chile. Forma tortitas.
2. 2. Calienta el aceite y fríe las tortitas hasta que estén doradas. Resérvalas.
3. 3. En la misma sartén fríe la cebolla restante y agrega los tomates, sofríelos hasta que empiecen a suavizarse. Añade una taza de agua y el chipotle.
4. 4. Regresa las tortitas a la sartén y cocina a fuego bajo durante 10 minutos.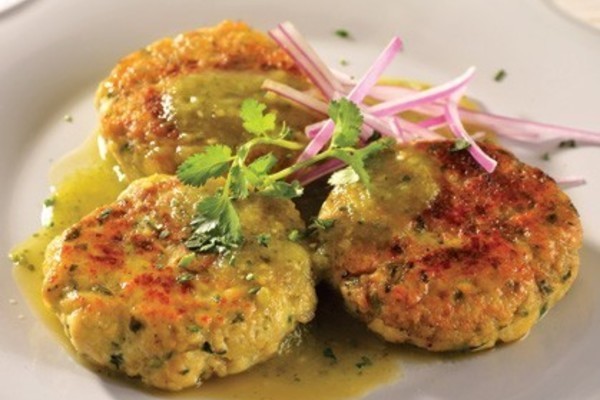 starters August 04, 2014 02:46
Author COCINA FACIL
Share the recipe with your friends
No one has liked this recipe.
1 comment