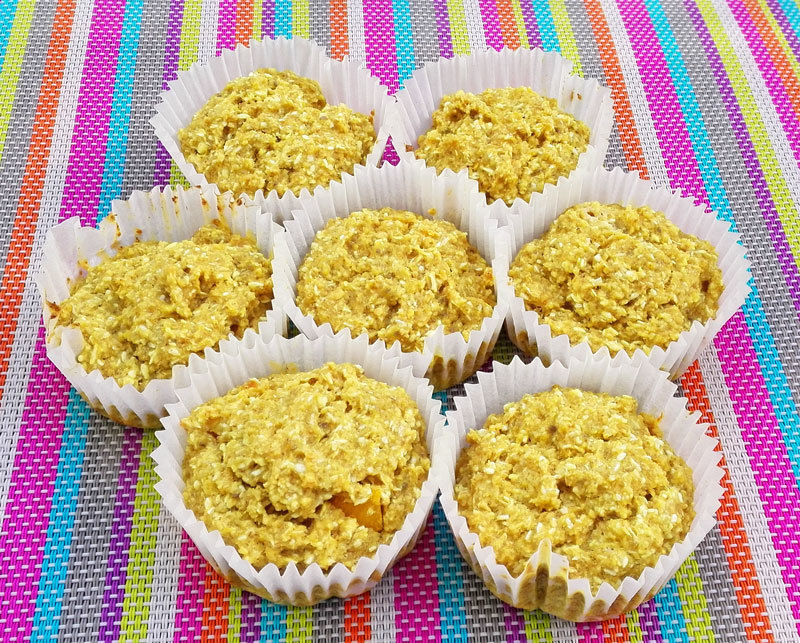 Ingredients
Juice from 1 medium-sized lemon
¼ cup of water (Depends on how juicy your lemon is)
The zest from 1 lemon
2 flax seed "eggs" (2 tablespoons of flax seeds and 6 tablespoons of water)
1 tablespoon of vegetable oil of your choice
Sweetener of your choice (The quantity depends on how sweet or sour you prefer your muffins)
½ cup of shredded coconut
1 cup of oat flour
Vanilla extract – optional
1 tablespoon of baking powder
1. Preheat your oven to 180°C (350°F).
2. Grate the peal of the lemon into a bowl. Squeeze the lemon juice into the same bowl and add the water, the egg substitute, some vanilla extract, your vegetable oil and your sweetener, then whisk the mixture.
3. Add the shredded coconut, the oat flour and the baking powder and mix everything together. If the mixture looks too dry, you can add some more water.
4. Fill your muffin cups and bake for 15-18 minutes. Let them cool down before you serve them.
desserts, baking, coconut, dairy-free, dessert, lemon, muffins, plant-based, sweets, vegan, lemon muffins, gluten-free muffins, vegan muffins, coconut muffins January 10, 2017 19:13
Author MyHealthyDessert (myhealthydessert.com/baked...)
Share the recipe with your friends
No one has liked this recipe.
0 comments