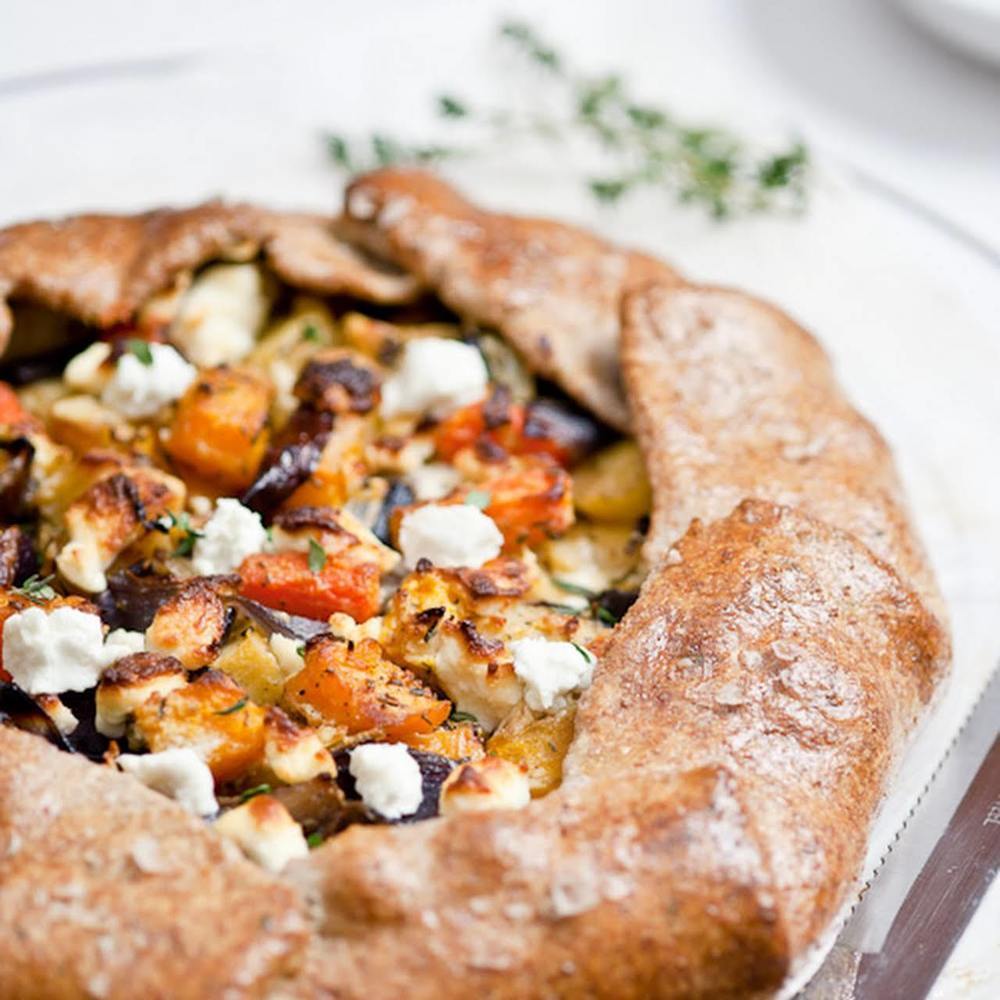 Single crust pie pastry
8 oz extra-lean ground beef
dash of red pepper flakes
salt and pepper
2 carrots, peeled and thinly sliced
1 small zucchini, halved and sliced
1 small shallot, sliced
1/4 cup dry white wine
1 tsp dijon mustard
1 tsp worcestershire sauce
4 oz crumbled goat or feta cheese
1 egg, beaten
-can substitute any veggies of your choice (Broccoli, cauliflower, etc)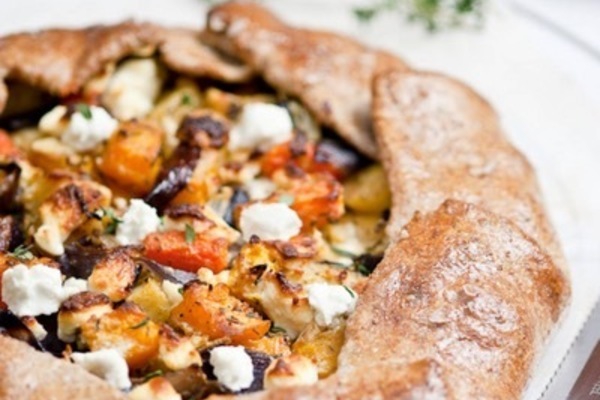 1. Preheat oven to 450F. Line a large baking sheet with foil and coat with nonstick spray.
2. In a large skillet cook ground beef over med-high heat 8 to 10 mins or until browned, stirring occasionally to break into large crumbles. Season with red pepper flakes, salt and pepper.
3. Add carrots, zucchini and shallot and cook 6 to 8 mins, stirring frequently. Stir in wine, mustard and worcestershire sauce.
4. Place pastry in centre of baking sheet. Spoon mixture onto centre of pastry, leaving 3 inch border. Fold border of pastry up and over edge of filling, overlapping and pleating pastry border to fit filling mound. Sprinkle cheese over filling.
5. Brush egg on edge of pastry crust. Bake 15 to 20 mins or until pastry is golden brown and filling is heated.
6. Serve with a green salad.... Yummm
main courses January 29, 2021 03:16
Share the recipe with your friends
No one has liked this recipe.
0 comments