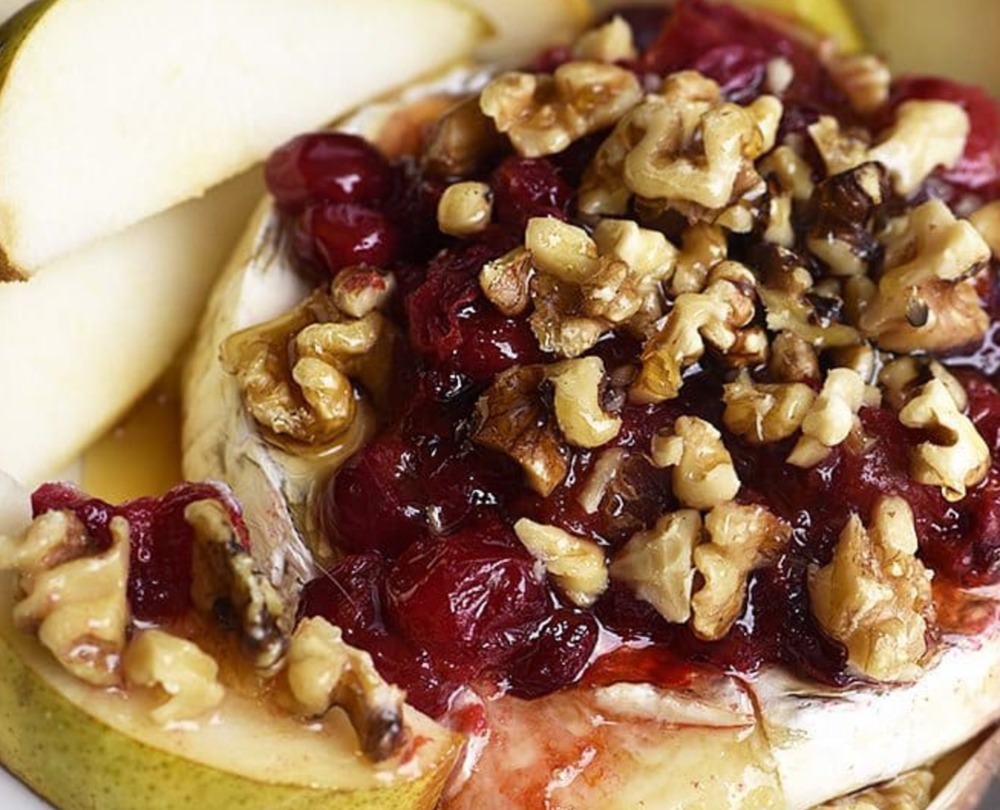 ¼ cup fresh orange juice
1 cup fresh whole cranberries
1 tablespoon grated orange zest
1 (8-ounce) wheel of Brie cheese
½ cup chopped walnuts
2 tablespoons honey
Prep. Time → 5 min
Cook Time → 10 min
1. Preheat the oven to 400°F.
2. Simmer the orange juice in a 2-quart saucepan set over medium-low heat until reduced, about 3 minutes. Add the cranberries and orange zest and cook until the mixture is thickened and coats the back of a spoon, about 5 more minutes.
3. Meanwhile, place the Brie on a 12-inch round ovenproof serving platter or in a medium ovenproof skillet. Bake until the cheese is softened, 12 to 15 minutes. Remove from the oven, top with the warm fruit mixture and the nuts, and drizzle honey on top. Serve immediately.
appetizers, brie, cheese, cranberries, fruit July 14, 2017 19:01
Author https://addapinch.com/baked-brie-with...
Share the recipe with your friends
No one has liked this recipe.
0 comments