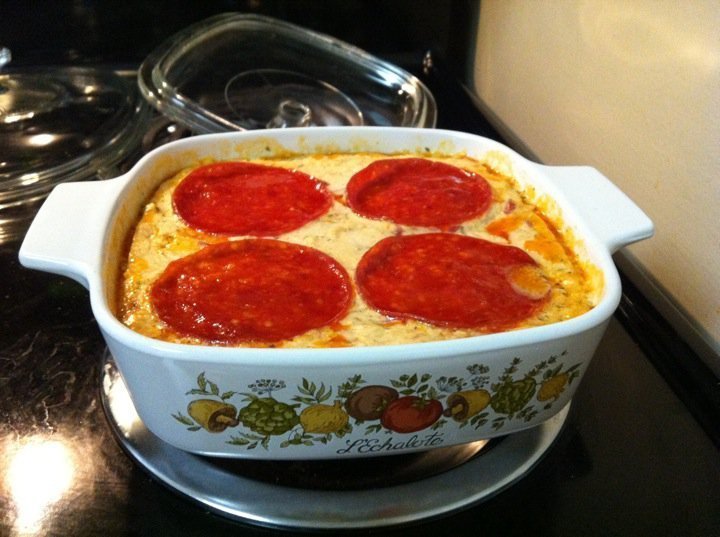 Ingredients
for 10 servings
8 oz. sour cream
8 oz. ricotta cheese
1 cup shredded mozzarella cheese
1/4 cup chopped pepperoni
Envelope lipton recipe secret savory herb with garlic soup mix
Triscuits
Prep. Time → 5 min
Cook Time → 30 min
1. Preheat oven to 350 degrees.
2. In a shallow 1-quart casserole, combine savory herb garlic soup mix, sour cream, ricotta cheese, 3/4 cup mozzarella cheese and chopped pepperoni. Sprinkle with remaining 1/4 cup mozzarella cheese. Top with whole pepperoni on top.
3. Bake uncovered 30 minutes or until heated through. Serve with Triscuits or your desired crackers.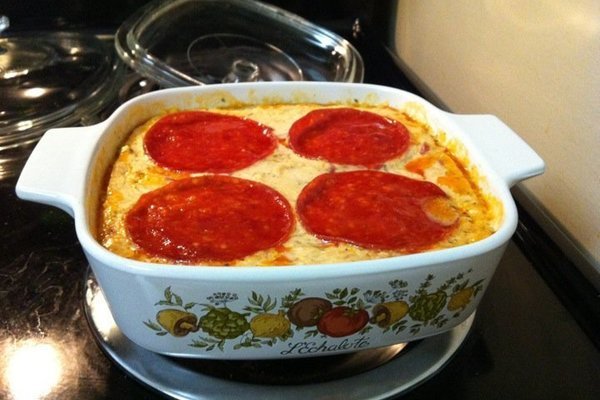 appetizers, dip, hot, pizza July 06, 2011 01:40