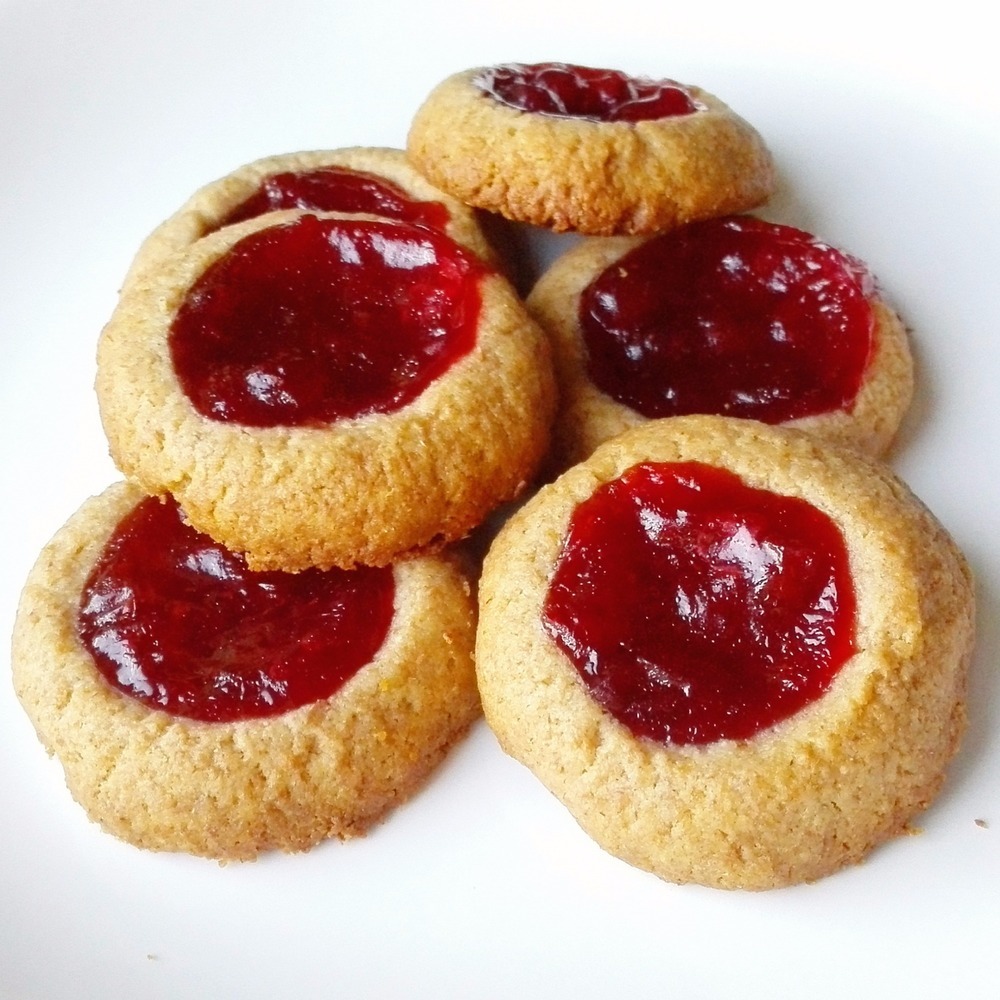 Ingredients
for 14 cookies
2 cups of flour
½ cup of coconut oil
1/3 cup of cranberry-maple syrup
Cranberry jam
Prep. Time → 10 min
Cook Time → 10 min
1. Preheat your oven to 180°C (350°F).
2. Use coconut oil at room temperature and combine it with the cranberry-maple syrup.
3. Add this mixture to the flour and mix everything until it's well combined.
4. Get your baking tray and cover it with baking paper.
5. Make small balls out of the mixture and press a thumbprint into the center of each ball, but make sure you don't go all the way down. Fill each cookie with jam. The best ways is to use a coffee spoon.
6. Bake for 10-12 minutes. The cookies may seem a bit soft, but they get harder and crispy when they cool down.
desserts, biscuits, cookies, dairy-free, dessert, egg-free, jam, vegan, vegan cookies, vegan dessert, jam-filled cookies, thumbprint cookies November 22, 2016 21:31
Author MyHealthyDessert (myhealthydessert.com/baked...)
Share the recipe with your friends
No one has liked this recipe.
0 comments