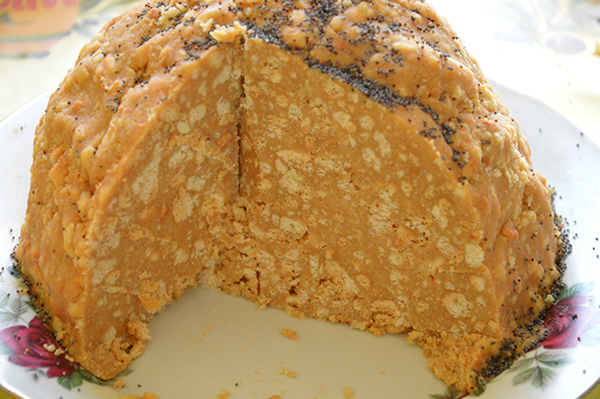 Dough
200 g butter
125 g sugar
640 g flour
15 g baking powder
125 g sour cream
Cream
200 g butter
400 g boiled condensed milk
Decoration
Poppy or grated black chocolate
Prep. Time → 30 min
Cook Time → 230 min
1. Place 200 g soft butter and 125 g sugar in mixer's bowl, mix until sugar will be dissolved. Add 125 g sour cream and mix for some more minutes.
2. Mix 640 g flour and 15 g baking powder. Sift them to oiled mixture. Knead the crumbly dough manually or by mixer with slow speed.
3. Mince resulted dough and place on the oven-tray. Bake for 15-20 minutes in the oven pre-heat to 356°F.
4. Take it out from oven and let it cool. Meanwhile, you can cook the cream. Whip 200 g soft butter and gradually add 400 g boiled condensed milk while whipping. Continue to whip until cream will become homogeneous, smooth and lash.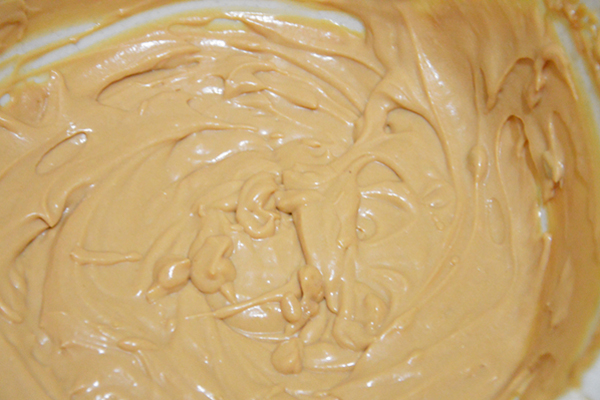 5. When dough will cool down, mince it to crumbs using a rolling-pin. Add crumbs to the bowl with cream, mix all well, cover and leave for 1 hour.
6. After 1 hour lay the bowl's contents on a dish on which the cake will be served. Sprinkle with a poppy or grated chocolate.
7. Let it stand for some hours and serve with tea or coffee.
desserts, cake, coffee, dessert, sweet, tasty, tea, poppy, anthill June 10, 2014 09:43
Author Marina Peskova (cookpass.ucoz.com/)
Share the recipe with your friends
No one has liked this recipe.
0 comments