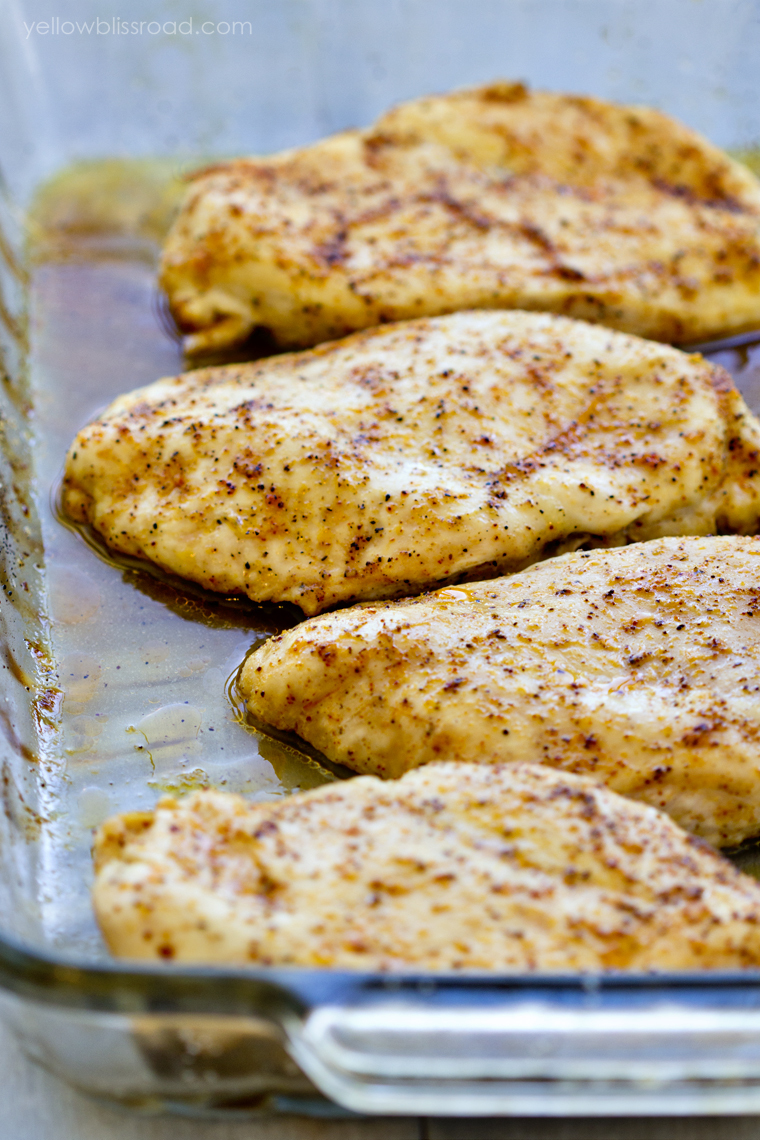 Ingredients
Boneless, skinless chicken breasts
Olive oil
Salt
Seasoning options
-Lemon pepper
-Black pepper, garlic powder, & paprika
-Black pepper, garlic powder, onion powder, & chili powder
Prep. Time → 20 min
Cook Time → 25 min
1. Preheat oven to 425 degrees F. While oven is heating, fill a big bowl with warm (not hot) water. Stir in a handful of salt until it mostly dissolves. Add chicken breasts to brine for 15 minutes.
2. Pat chicken breasts dry with paper towels. Rub chicken with olive oil and sprinkle both sides with salt and preferred seasoning. Place chicken in a broiler pan.
3. Bake in the preheated oven for 10 minutes. Flip chicken and cook until no longer pink in the center and the juices run clear, about 15 minutes more. An instant-read thermometer inserted into the center should read at least 165 degrees F.
4. Remove chicken from pan. Pour water into the pan, while scraping the browned bits of food off of the bottom of the pan with a wooden spoon. Add more water if needed to dislodge the browned bits; serve alongside chicken.
main courses, chicken, dinner, lunch, protein September 26, 2017 07:47
Author allrecipes.com/recipe/240208/s...
Share the recipe with your friends
No one has liked this recipe.
0 comments