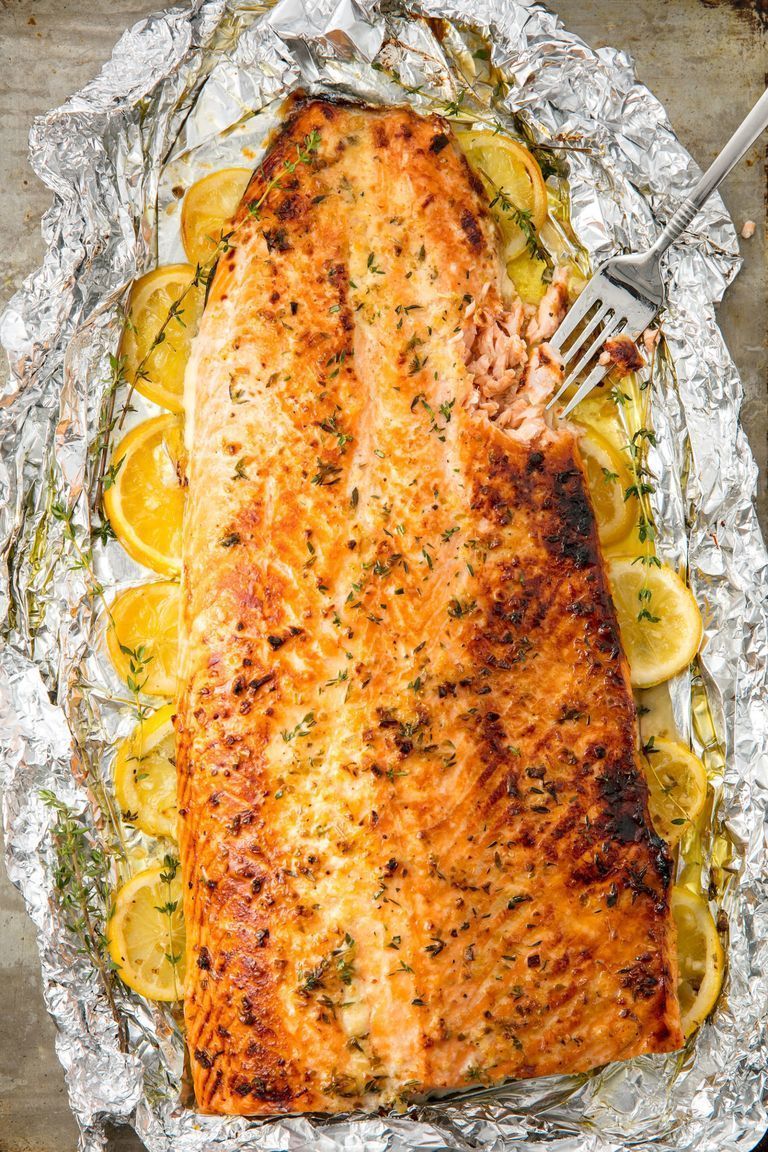 Ingredients
2 lemons, thinly sliced
1 large salmon fillet
salt
freshly ground pepper
6 tbsp butter, melted
2 tbsp honey
3 cloves garlic, minced
1 tsp chopped thyme leaves
1 tsp dried oregano
chopped fresh parsley for garnish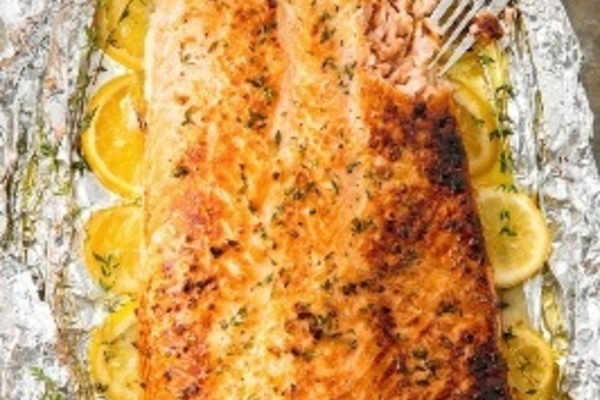 1. Preheat oven to 350. Line a large rimmed baking sheet with foil. In the centre of the foil, lay the lemon slices in an even layer.
2. Season the salmon with salt and pepper and place on top of the lemon slices.
3. In a small bowl, whisk together with butter, honey, garlic, thyme and oregano. Pour over the salmon and fold the foil around the salmon so the sauce doesn't run out. Do not cover the fish. Bake until the salmon is cooked through, about 25 mins. Switch the oven to broil and broil for 2 mins.
4. Garnish with parsley and serve.
main courses May 24, 2020 17:04
Share the recipe with your friends
No one has liked this recipe.
0 comments